Western Bay leaders are looking at going it alone to build the $100 million Katikati bypass without New Zealand Transport Agency funding.
While there is support for the investigation, some say ratepayers should not have to pay in a district with the highest average residential rates in New Zealand.
The Western Bay, however, was not the only local council leaning on ratepayers to move major highway projects along.
Tauranga City Council put $100,000 on the table last month to ensure the agency's planning work for the realignment of State Highway 29 at Tauriko was not delayed while the agency decided how to prioritise it.
The agency has officially put the bypass - a diversion of State Highway 2 around a 3km stretch of Katikati's main street - on the backburner for the next decade.
Brett Gliddon, the agency's general manager of system design and delivery, said the bypass was not an investment priority for 2018-21 and any construction would happen after 2028.
The agency had to balance safety and value for money across New Zealand, he said.
The Government would hang on to the land designation to protect the route, which was first confirmed in 1994.
Regional leaders said the road was needed sooner rather than later to relieve the township of the pollution, noise, congestion and safety issues of an estimated 12,700 vehicles a day trundling along its main street - and rising.
The project was ranked the seventh highest priority in the Bay of Plenty land transport plan submitted to the Government last year, with hopes to start construction this year after the previous Government pledged to fund it.
Western Bay Mayor Garry Webber, however, said that after decades of delays and no government funding in sight, it was time to look at other options.
His council wanted a study to investigate "any and all" other funding avenues, and the cost of building the bypass itself as a local road project.
He estimated the bypass build would cost around $100 million.
"I don't want to build up public expectations as we might come back ... and say we can't deliver it."
Councillors for Katikati Waihi Beach Peter Mackay and David Marshall, Katikati Community Board chairwoman Jenny Hobbs and Regional Land Transport Committee chairman Stuart Crosby expressed support for the study initiative.
Mackay said a council-funded project with a toll was how the first Tauranga harbour bridge was built. A public/private partnership was also worth exploring.
Both he and Marshall, however, feared the "do it alone" option would be too much of a burden for ratepayers.
Hobbs said without the bypass, Katikati's main street would remain "stuck" as it had been for the past 20 years.
"It will always be dirty and noisy and locals and visitors will never be able to enjoy a peaceful and vibrant ambience."
"Quality retailers" would not come, so shoppers would not come and the town centre would stagnate in spite of residential development around it.
If the bypass was not an option, Katikati needed a new plan, she said.
"Our vision for the next 20 or 30 years can't be dependent on an imaginary bypass."
Crosby said the situation in Katikati was "dire".
Crosby said the Government - not the transport agency - had to take responsibility for stopping work on "critical" state highway projects up and down New Zealand.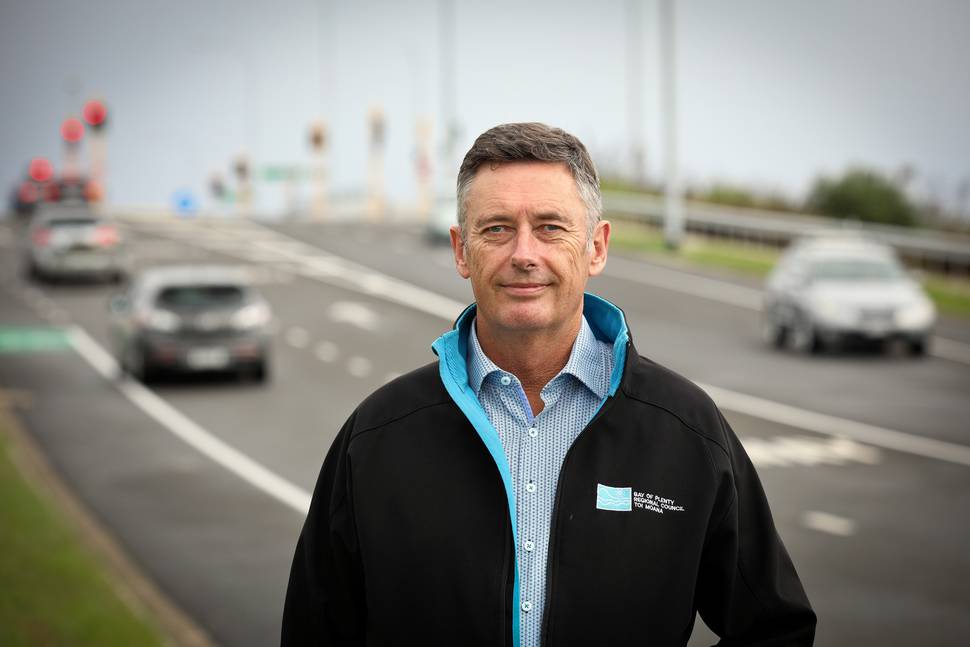 The Government needed to better balance its priority safety and multi-modal shift projects - which he agreed were important - with tackling other roading issues such as congestion.
Transport Minister Phil Twyford said the agency advised him it would "pursue other options to improve liveability and manage state highway traffic through the Katikati township".
The Government was not "stopping state highway work" and was completing all projects already under construction under the previous Government.
He made no apology for prioritising safety and investing in public transport to get cities moving again.
"New Zealanders are sick of seeing their loved ones die on the roads."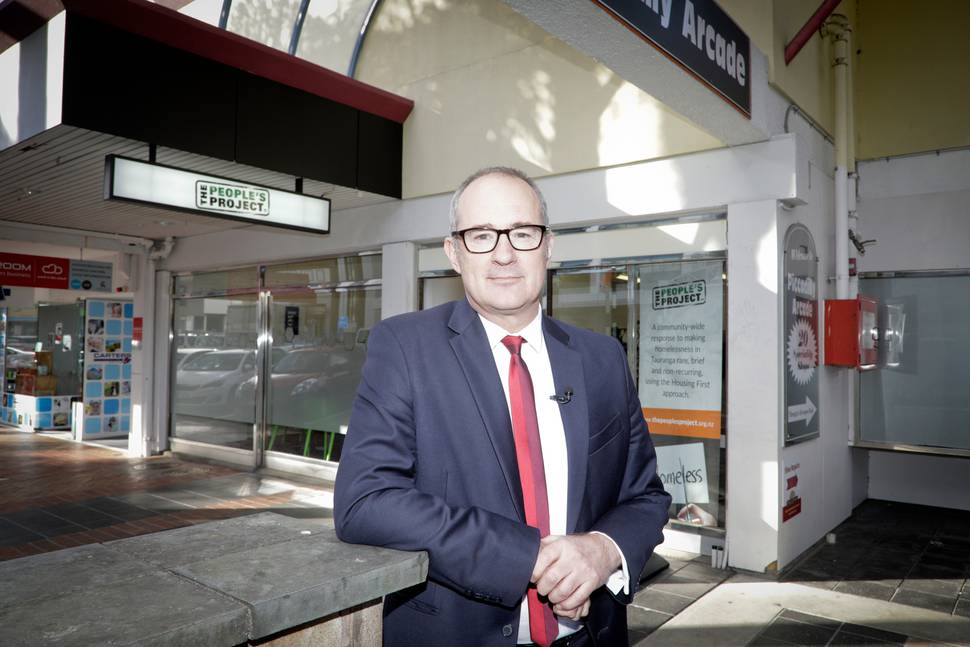 Tauranga Mayor Greg Brownless said he understood the frustration in Katikati and paying for an investigation was one thing, but he would not consider using ratepayers' money to fund a highway.
"That's what they pay fuel taxes for. What will they want us to fund next. Hospitals?
"In this battle over funding, I will not blink."
- Additional reporting by Chris Steel
Mainstreet blues
Issues with Katikati's main street identified in 220+ council submissions supporting the bypass:
- difficulty crossing the road
- safety concerns, especially with heavy vehicles
- health effects of pollution and noise, especially from heavy vehicles
- amenity effects impacting on the ability to develop a successful and liveable Katikati town centre
- economic impacts as people were discouraged from shopping in Katikati
- localised congestion caused by vehicle (and pedestrian) interactions on the main street
Source: Regional Land Transport Plan 2018