Hannah Simmons is not looking forward to graduating Te Puke High School.
The 17-year-old almost tears up just thinking about having to pack away her school uniform.
"I am really nervous," she says. "It is going to be really hard to say goodbye."
The Year 13 student says she has built special relationships with both her classmates and teachers in the past five years at Te Puke High School.
"It is really sad, in a good way, because they have seen you grow up," Simmons says.
Acting deputy principal Lisa Austin says graduation day is always an emotional time because of that special bond between staff and students.
Austin says that bond is created in small group-type scenarios where one adult cares for about 15 students from Years 9 to 13.
"That adult is the person who is their parent and is responsible for their pastoral and academic achievements, getting them involved in school activities and is the first point of contact for parents in the school," she says.
"You are basically with that student for five years. So by the time you have actually gone through that journey with those students you know them really well."
Students learn alongside the school's five core values: "resilience, respect, responsibility, relationship, realising potential".
"The students are really receptive and welcoming and there is an awesome relationship between staff and students," Austin says.
"We are a rural community and the comments we get from people that come in is around how open our students are and how friendly they are."
Deputy principal Simon McGillivray says the school is lucky to have such a supportive community.
"You're only as good as the people around you," he says.
The community supports a full calendar of school events at Te Puke High School, including the annual school ball, cultural week, talent quests, sports and the performing arts.
"Performing arts are seen as a real strength in the Bay area," he says.
"I think we are recognised as at the forefront with lip sync and our productions are always first rate. We always promote, 'Do your best'."
McGillivray says students are encouraged to get involved in as many activities they take an interest in, including leadership opportunities.
One of the school activities includes the Cactus (Combined Adolescent Challenge Training Unit and Support) programme.
Students wake up before sunrise for an hour-long workout starting at 6am before they share breakfast and get ready for school.
The programme is run by 25 students and focuses on team work, problem solving, fitness and discipline.
"People said that will never work, you'll never get kids out of bed at that time but actually it is the opposite," McGillivray says.
"The kids are motivated and energised and loving being at school. It has had a real positive influence on a wider group than just the kids involved."
WHAT DO YOU LOVE ABOUT YOUR SCHOOL?
Karlina Steiner, 14.
"Te Puke High School has given me a lot of opportunities. I am a New Zealand synchronised swimmer and I am away a lot at competitions. But the school will always find a way so I don't miss out. If I am missing any classes they will always update me."
Jiyun Byun, 17.
"I am an international student at this high school and there is a lot of opportunities the school provides for us culturally like language week and cultural week."
James deLange, 16.
"I love the opportunities I have been given. I am the school drone pilot. In Year 9 there was a fokai that was running and I went from not knowing anything about drones to running a business with the school."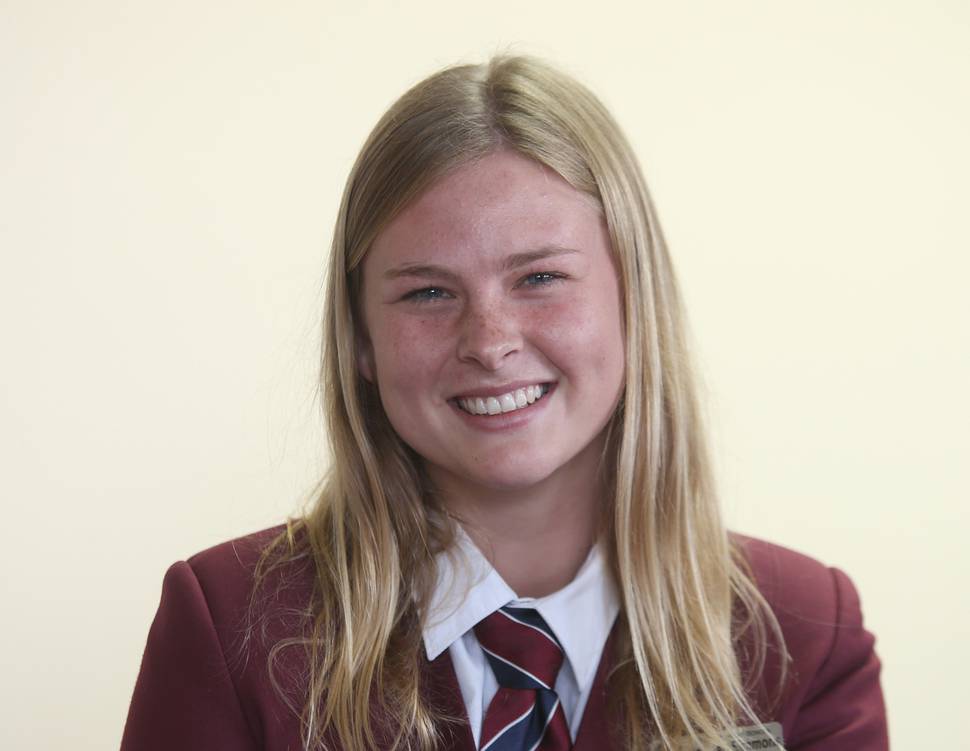 Hannah Simmons, 17.
"With such a small community all of the teachers and students are able to bond together throughout schooling and it is always a positive vibe. I am the female sports leader and from Year 9 I have played volleyball. I go away a lot and the school is always there to support me."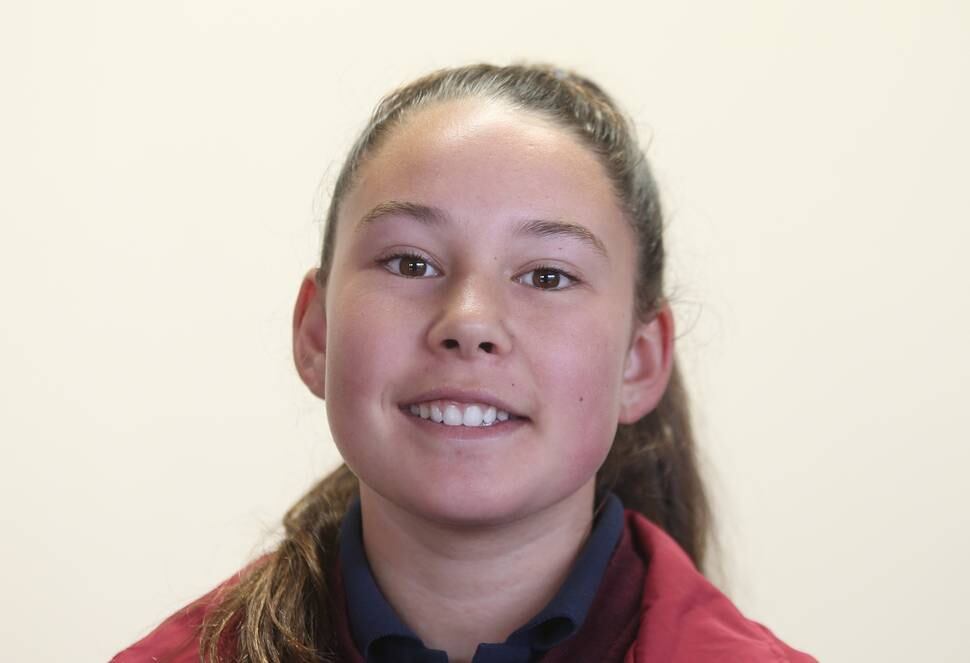 Faith Eru, 13.
"I love how I can build positive relationships with other students in my school and how they are always making sure you achieve your goals. I also really enjoy being involved in many activities my school has to offer such as netball, volleyball, Pasifika, kapa haka. I am excited for my future at Te Puke High School."
TE PUKE HIGH SCHOOL - ERO REPORT JULY 2015
Conclusion:
Te Puke High School continues to provide a broad curriculum that effectively supports student learning. The school's well-known values promote a calm and settled environment for learning. Achievement data shows that at Years 11 to 13 students are achieving at similar levels to national comparisons.
School statistics:
Location: Te Puke
Ministry of Education profile number: 123
School type: Secondary (Years 9 to 13)
School roll: 915
Number of international students: 31
Gender composition: Girls 51%, Boys 49%
Ethnic composition: NZ European/Pākehā 45%, Māori 37%, Indian 5%, Other European 4%, Kiribati 3%, Other Pacific 2%, South East Asian 2%, Other Asian 1%, Other 1%
Special Features: One Special Education Unit
Review team on site: June 2015
Date of this report: July 27, 2015