"You can't unsee things. You can't unhear things. You can't unsmell things."
That was a recent comment made by a serving soldier who came back to New Zealand after serving overseas.
It was heard by Graham Howard, general manager of the Tauranga RSA, and he relayed it on Poppy Day yesterday to demonstrate the mental health needs of our military veterans.
The theme of this year's Poppy Appeal was "Not All Wounds Bleed".
"That's the thing that people have to realise – that veterans have seen some horrific things," Howard said.
"You hear about a lot of families who have parents or grandparents who served in World War II who never spoke about it."
The Not All Wounds Bleed campaign raises awareness about veterans battling post-traumatic stress injuries and other mental health issues, including New Zealand's most-recent veterans who have served overseas.
"It's something that we've identified as an organisation now," Howard said yesterday. He himself served in the army for 20 years,
"Mental health is a huge issue and we're collecting money to assist people."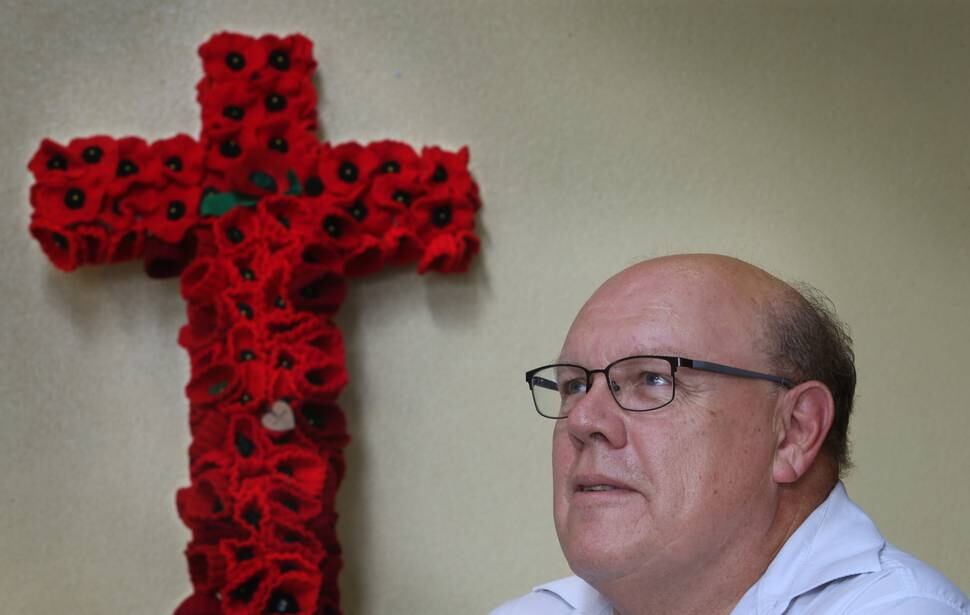 Anzac Day on Wednesday is a chance for the New Zealand public to recognise those kinds of sacrifices made during war and service.
"It's a special day and it's remembering those who basically fought for our freedom and of course we also have to think of all the ones who have passed since," Howard said.
"It's definitely a very poignant day for the RSA."
He is expecting 1000-1500 people at the dawn service at the Tauranga RSA Cenotaph on Wednesday morning.
The Tauranga RSA also has services at 9am in Memorial Park and 11am at Pyes Pa Cemetery.
The crowds have grown over the years, Howard said. He puts some of that down to more education in schools and the 100th anniversary of Gallipoli in 2015.
"I think it's great. I think especially the older soldiers see it and know it's as important to some people now as it was to them in the beginning."
Anzac Day is also an opportunity for soldiers and ex-servicemen to catch up with each other. The Tauranga clubrooms will be open all day.
"I know on Wednesday next week I'll catch up with probably three or four mates I was in the army with who I haven't seen all year and when we catch up it's just like old times," Howard said.
Katikati RSA's Peter Sparrow, 79, served in the Navy for 11 years, including in Malaya, Borneo and during the Suez Crisis.
He joined the RSA in Palmerston North in 1983 and in Katikati in 2006.
Sparrow, like most New Zealanders, has many reasons to commemorate Anzac Day.
His father was a World War II veteran who fought in the Pacific and his wife's uncle was killed in El Alamein in 1941.
"Anzac Day is pertinent to a lot of people because somewhere down the chain they would either have someone in their family or a relative who fought in either World War I, World War II and didn't come home, in a lot of cases," Sparrow said.
"Some of them did come home with terrible wounds, which they suffered from for many, many years."
That continued, he said, in Korea, Vietnam, Malaya, Borneo, Bosnia, Afghanistan, Iraq and other places around the world where New Zealand soldiers have served.
See pages 10, 11 and 14 for more Anzac Day coverage.