Once dubbed the John and Jackie Kennedy of Kiwi politics, "but smarter and not philandering", by gossip columnist Rachel Glucina, Natalie Bridges is often referred to as Simon Bridges' fashionista wife.
The couple are bemused by the titles.
For they have many of them. Simon Bridges is dad, husband, Tauranga MP, former Minister of Transport and newly elected leader of the National Party. Natalie Bridges is mother, company director, businesswoman, board member, former magazine editor, journalist and fashion columnist.
"The fashionista comes up a lot. I am often asked if I give fashion advice to Simon and other than saying he could do with a new pair of pants, like many wives might to their husband, he generally chooses his own clothes," says Natalie.
"If I am looking scruffy and a bit uncoordinated, that is me ... if I am looking together, then it is her influence," says Simon.
Side by side on the leather sofa in their Matua home, Simon's hand on Natalie's knee, Simon has just popped in on a rare mid-week visit up from Wellington.
Natalie's mum is having cuddles with three-month-old Jemima who has just woken up from her nap. Four-year-old Harry is having some popcorn from granddad. Natalie's parents are over on holiday from England where Natalie was born. Her mum, more like a sister than a mother, glamorous, petite and blonde, asks Natalie if she wants her to pick up Emlyn, the Bridges' eldest son who is just up the road at school.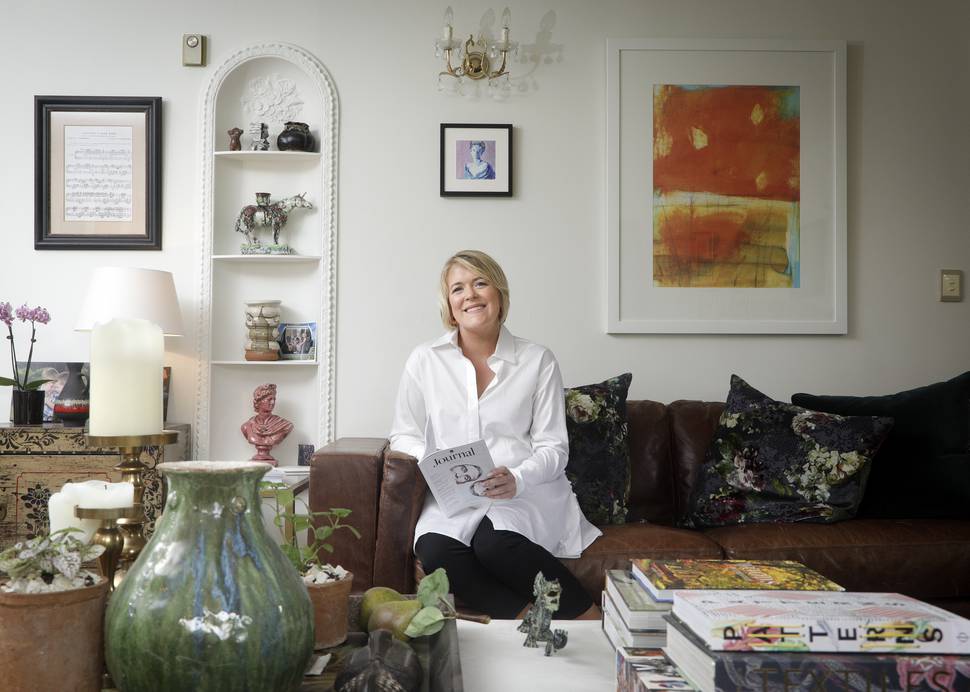 On the coffee table is piles of art books and magazines, and Natalie's diary, packed with the children's schedules — school, kindy, chess, House of Science, as well as her own work appointments as director of Bay PR firm Blink.
Photos on the mantelpiece, books and magazines on the table, and fresh cut lilies from the back garden, the house is an oasis of calm, English country cottage style with lattice windows and a rose garden, stylish but warm and homely. Granddad puts the kettle on. Simon pops upstairs to change his shirt. It could be any family in suburbia.
Apart from the press secretary in the kitchen, the camera man and tripod on the front path with a government official, and two journalists in the front room.
Just over a week since Tauranga MP Simon Bridges was elected leader of the National Party, it's been a "whirlwind", says his wife Natalie, who accompanied him to Wellington when the party voted him in leader.
"We wanted to be together. It was an important moment for him since he dedicated his life to politics since he was 16."
On the day of the vote, Natalie sat in his old office "with sweaty palms" until her husband came in and told her he was the new leader.
"We went up the corridor to his new office. It is that fast, and one of the staffers said to me 'thanks for giving us to him', and I replied, 'you already have him'."
Natalie says in many ways his workload has not changed since he was in government with portfolios, but now he is leading a team and with it the question times and press conferences.
While some politicians' wives might find the media attention hard to adjust to, it is very much the world Natalie swims in, and loves.
Now PR maven managing some of the Bay's most prestigious business accounts, she cut her teeth in journalism, first with BBC radio in the UK, then when she arrived in Tauranga as Mrs Bridges in 2005, a stint at the Bay of Plenty Times.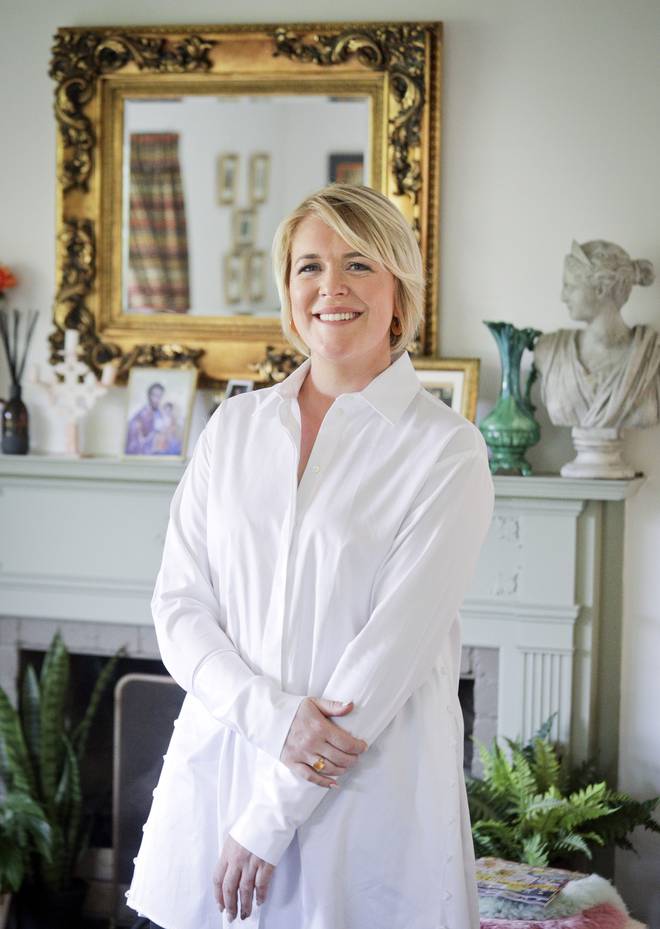 When she won an award for an article on parallel beauty imports she was headhunted by fashion designer Paula Ryan and became deputy editor of Simply You magazine in 2006 before becoming its editor in 2008 — the same year Bridges became Tauranga MP.
After five years commuting to Auckland while Bridges carved his political career, she returned to Tauranga to have son Emlyn and began consulting PR work. A self-confessed news junkie, she is unfazed by the media attention on her husband and takes both the positive and negative in her stride.
"I've loved talkback radio since I was a kid and still do, I listen to it all day. I am very opinionated myself, and I love hearing people's opinions and love debate. I've always really enjoyed people getting passionate, for example, with TECT I welcome this robust discussion about something important to our city, people have mobilised and She is referring to the brouhaha firing up the city over proposed changes to TECT cheques. Natalie serves on TECT's board and has experienced recently "robust public discussions".
"It has been a taster of politics, and with that you take the rough and the smooth."
Natalie does not take it personally when her husband is criticised. "If there is negativity, I channel that fact that at least people are mobilised and I would rather people have an opinion than nothing.
"That is why I am in the business of public relations. I have a fascination of the way people think and behave and how you can interpret and influence thoughts and behaviours."
What does disappoint her is how in parts politics has got "more shallow" in which it is no longer a contest of ideas, but looks.
"It's awful the way people judge politicians on appearance rather than what a person can offer in terms of ideas, heart and soul, values, and philosophy.
"Not whether they are short or talk differently or this or that.
"People say that women are a target of this but it is everyone.
"Things people were saying about Simon's physical appearance amazed me.
"I am amazed anyone would say those sort of judgmental remarks about anyone. But that is what being a politician is in 2018."
She recognises that coming from the fashion world this might seem at odds, but insists fashion to her is about politics and empowerment.
"What I love about fashion is the way it makes people feel ... and how it can make you feel to do your job or go about your day ... it's not about judging or scrutinising a person's look."
Natalie believes there is a need for equilibrium to return to politics so it is less a cult of one individual.
Bridges agrees.
"People have the right to get to know the leader of the opposition but come election year people focus on substance, the reality of what it means for them and their lives. Getting well known is part and parcel but substance still counts."
Natalie she says is never afraid to give her two cents. The couple talk several times a day when Simon is in Wellington, with a longer talk and Facetime in the evening.
Those conversations might equally be something the kids have been up to, something mundane about the household or strong political debate.
"I definitely give my two cents, I don't hold back with my opinion. He can take it or leave it. Some politicians have rules about no politics at home. We talk about it all time — it is our lives."
In this, they have not changed as a couple from the young man and woman who first met in the dreaming spires of Oxford University in the UK.
Natalie was 21, studying a postgraduate degree in English Literature, the romantic poets.
Bridges was 27, on sabbatical from his job as a Tauranga prosecutor, studying civil law.
It was love at first sight — Natalie spotted Simon across the college quad, and told her mum she had her eye on someone.
"I told her I thought he was Japanese ... he had this dark, straight hair, thick glasses, slim, very attractive."
Bridges thought her a posh English girl.
From working class Coventry, and a "hard out Labour family", she wasn't posh, he wasn't Japanese but within a few weeks of knowing each other they had already decided that they would spend the rest of their lives together.
With Simon's return to New Zealand imminent — he had a round the world ticket — the couple decided to get wed but struggled to get a vicar to marry them.
"They were all like, 'oh, this is so quick ... you are both so young, the world at your feet'."
In the end their university vicar married them in the chapel at St Catherine's. Natalie's parents attended, Simon's brother and sister and many friends.
They had a reception in the common room with bring your own wine and music.
"It was all very budget, but lovely ... I would love to renew our vows and we were thinking of doing it for Simon's 40th, but in the end we just were so busy."
Natalie says she knew Simon would enter politics. When they met he was already deputy New Zealand chairman of Young Nats since signing up as a teen.
"He was big into politics at Oxford, and fascinated by British politics."
He has, she says, has "a heart of service".
"Even as a prosecutor he was on big trials, and would put so much emotion and work into getting cases over the line for people. Doing that for individuals, now in politics he is doing that for people's lives."
Natalie too believes in serving the community with her time and skills.
As well as the TECT board she is on the foundation board for Tauranga Art Gallery and a trustee of art hub the Incubator.
"I love getting involved in our city. When I ran for TECT, it was interesting putting myself out there for election, it was a taster of what it was like to be in Simon's shoes. It was a real privilege to be elected and has been a real learning curve."
While politics is Simon's "baby", Natalie has her own booming PR business which she has a staff of nine, including the former creative director of Simply You and a team of highly regarded talented writers.
"Tauranga is a growing, vibrant city where you have a range of businesses looking for what we can offer, and I think my business has grown as Tauranga has."
Her business mantra is based on kindness — "whatever you are doing I try to think of treating others how I would like to be treated".
With three children under 6 and a new baby, the children are her priority.
"I want to be hands on, being there, bathing and reading to them ... I am lucky because I have a great team at Blink and can be flexible."
A company director, fashionista, community stalwart, attending events, and juggling a family, does Natalie get frustrated at the role of accompanying Simon and being seen as Simon's wife? She laughs.
"Not at all, because that is what I am. I am Simon's wife, and am proud and happy to be by his side. He is also my husband and he equally supports my endeavours. I will go to his things but he comes to my things too — openings, events, arts parties at the Incubator, fashion shows."
Juggling her young family with work commitments and Simon's political life can be challenging, but Natalie says they are like many working parents.
"It can be intense at times but you plan and over time you learn to make it work."
They would not, she says, have it any other way. "It is a huge privilege for Simon to have this opportunity — he works so hard and will continue to. Politics is a not a job, it is a life and we are all part of that life. It is always busy, always go but it's our passions that drive us."
It was the life they saw for themselves back in those dreamy Oxford gardens. "We fell in love on that level, two keen, ambitious and hardworking people. Nothing's changed on that and nothing will."