A car has crashed into a bus shelter in central Tauranga.
The single-car crash on Cameron Rd was reported about 6.40pm, a police spokeswoman said.
A man who works near the area was turning in to Cameron Rd from 16th Ave when he saw the crash.
"I saw two guys jump out of the car and run behind a shop around the corner," the man told the Bay of Plenty Times.
"They were yelling at each other 'f***, run bro'."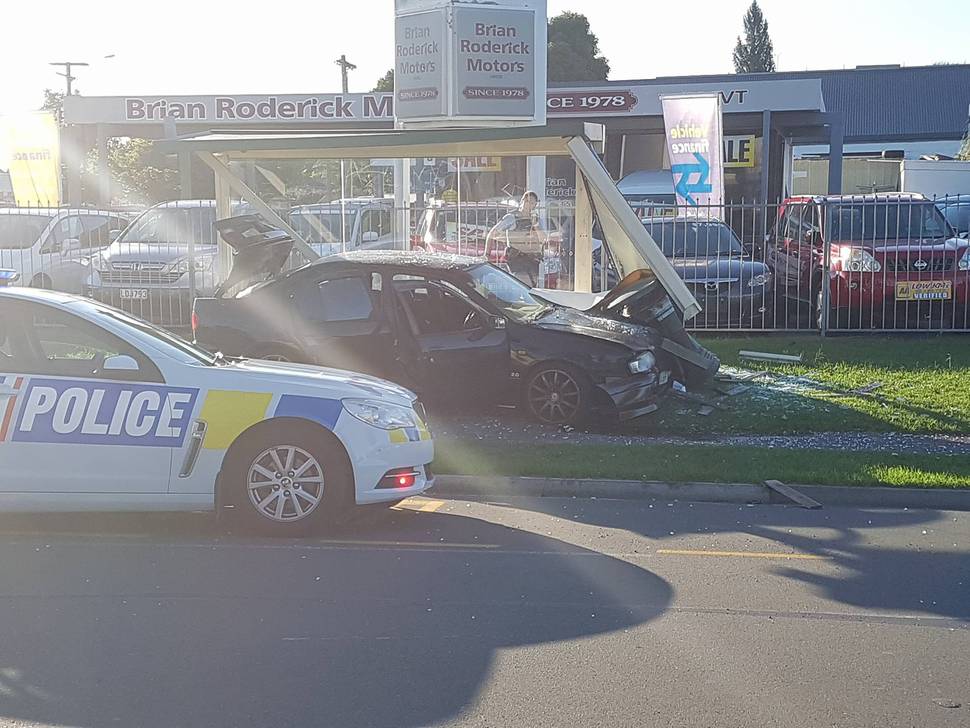 A woman who lives near the scene heard an "almighty bang" and when she came out to the road saw glass flying everywhere.
"There's a lot of damage over there," she said.
The woman said she saw two people jump out of the crashed car and one of them got something out of the back seat before they ran behind the shop.
The car was later towed and traffic was not affected.
Police were at the scene Thursday night. No further details were available.
A police spokeswoman said no arrests had been made and inquiries were ongoing into the circumstances of the crash.