The powerful voices of a kapa haka group accompanied about 100 graduates down Devonport Rd as part of the 2017 Toi Ohomai Institute of Technology graduation parade.
Yesterday's parade marked the beginning of Toi Ohomai's end-of-year graduation ceremonies where about 1000 students were expected to graduate over the next three days at Holy Trinity Church.
Cheyenne Rose was one of the 2017 graduates who marched Devonport Rd with her head held high after completing a Bachelor of Creative Industries.
The 22-year-old will spend the next two years at Elam School of Fine Arts to complete a Masters in Fine Art in 2018.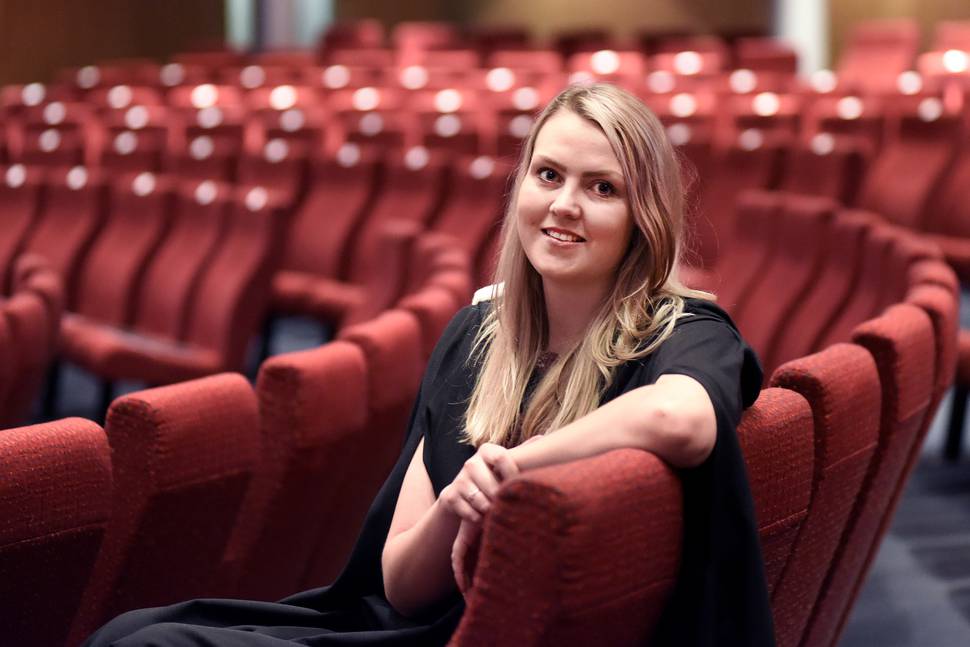 Rose was also one of Toi Ohomai's Project Ignite scholarship winners and was working over the summer to bring her dream of a Tauranga artist workspace and gallery to life.
"I want to create a space in Tauranga for creative graduates like myself and emerging artists that focuses on conception and experimental art," Rose said.
"Arts has always been my passion, but I wanted to do a degree that was practical as well."
The graduate said the three-year degree had given her the confidence she needed to pursue her career.
"It has been an amazing year, I have just grown so much since Year 1. I am a whole new person."
A Toi Ohomai Institute of Technology spokeswoman said the polytechnic expected more than 6000 2017 students to be awarded a qualification.
Three graduation ceremonies were held in 2017, in July and December in Tauranga and Rotorua in March.
For the December end-of-year graduation in Tauranga, 2450 students have been awarded a qualification.
The spokeswoman said the largest number of graduates from the 2017 graduation were from areas of business, IT, and the trades.
"We also have a large number of students completing level 1-4 foundation programmes to pathway into higher level programmes."
GRADUATION 2017 SCHEDULE:
Monday, December 11, 2017
4pm Graduation Parade (starts at Red Square)
5.30pm Faculty of Business, Management and Legal Studies
Tuesday, December 12, 2017
11am Faculty of Engineering, Creative, Technology and Infrastructure
4pm Faculty of Community, Wellbeing and Development
Wednesday, December 13, 2017
1pm Faculty of Education, Nursing, & Social Services and Faculty of Tourism, Hospitality and Service Industries
6.30pm Faculty of Trades, Transport & Logistics and Faculty of Primary Industries, Science and Environment

WHAT ARE YOUR FUTURE CAREER PLANS?
"I am wanting to work in youth development, at-risk youth, teen suicide, anything to do with health and young children."
Naomi Williams, 38, Certificate of Fitness
"I am going back to tech to study electrical engineering, and hopeful help with tiny house builds later on a paid or volunteering level."
Paul Warrender, 37, Certificate in Welding L3
"First I want to do my final year of my Bachelor of Science. I am hoping to go into game development; I have always been a big fan of gaming."
Rhiannon Rogers, 21, Diploma in Applied Computing L6
"I have just been accepted into the Royal New Zealand Army for January next year."
Hamish Hahunga, 20, NZ Diploma in Business.