Tauranga's property market has not been friendly to first-home buyers recently, but real estate experts say there is hope and opportunity to get a foot in the door.
New data shows first-home buyers would typically spend $496,250 for a lower-quartile home - with the 20 per cent deposit hurdle hovering around $100k.
However, price information from homes.co.nz also revealed several suburbs in Tauranga that offered median sale prices of less than $450,000.
The three cheapest suburbs for first-home buyers were Poike, Parkvale and Gate Pa.
Homes.co.nz's Jeremy O'Hanlon said it was important for first-home buyers in Tauranga to do their research about suburbs they could realistically buy in.
"Tauranga is a beautiful alternative for first-home buyers priced out of Auckland, so migration is a contributing factor to the prices of entry level homes.
"Requiring a deposit of $100,000 is a significant savings target, but it's a breath of fresh air when compared to areas in Auckland at $155,000 or $178,000."
In Poike the median sale price of homes was $320,000, which meant a 20 per cent deposit of $64,000.
Homes were modest in those areas and might require some renovations to improve value.
Talking to real estate experts the message was clear - patience, persistence and sacrifice would get you on the ladder in the end.
Aspirational homeowners needed to understand it was not an easy road, and it was the same for first-home buyers generations ago, Realty Group chief executive Simon Anderson said.
There was no magic bullet and what buying a house for the first time in Tauranga depended on was "discipline and a good financial plan".
"Maybe people want it too easy - but those that get stuck in and are disciplined get there in the end," he said.
Before discounting that small house with the daggy carpet and curtains in Parkvale - remember, the first home was not often the forever home.
"It's just a starter house, something to do a little work on and improve the value," Mr Anderson said.
Reflecting on his first home he said it was a "cheap one and a bit run down" but he and his wife worked on it on their weekends and spare time fixing it up.
"That's the whole idea - that's what young people can do because they have the energy.
"You aren't going to be able to buy a flash house in the Avenues right away," he said.
Eves sales and marketing manager David Martin said to watch out for champagne taste on a beer budget.
"Stop looking at houses before you have a budget in place.
"It's the most common mistake people make - shopping for houses and falling in love with a property before funding is in place," Mr Martin said.
Rothbury mortgage adviser Josh Martin said there was a misconception about needing a 20 per cent deposit on a home.
"It's not true - it just makes it a lot easier."
While a 20 per cent deposit was not make or break for banks to lend, it would get home buyers the best interest rates, most options, easier pre-approval and a smaller loan.
"Without it there are more hurdles, but it's possible."
Mr Martin said a good idea was to do a mock run of life with a mortgage - each week put into savings how much you would need to pay for mortgage repayments and see how it went.
Asking parents, going in with a friend or finding a boarder were becoming popular ways to get into a first home.
Buying a house on one income is almost impossible, Mr Martin said.
"Look into buying with a friend - it's a great way to get on to the ladder."
However, set in stone with lawyers a plan regarding ownership and how and when you would sell the property.
Help from family could come in a multitude of ways - either gifting the deposit outright, giving a interest free or interest loan, or parents acting as guarantors on your loan.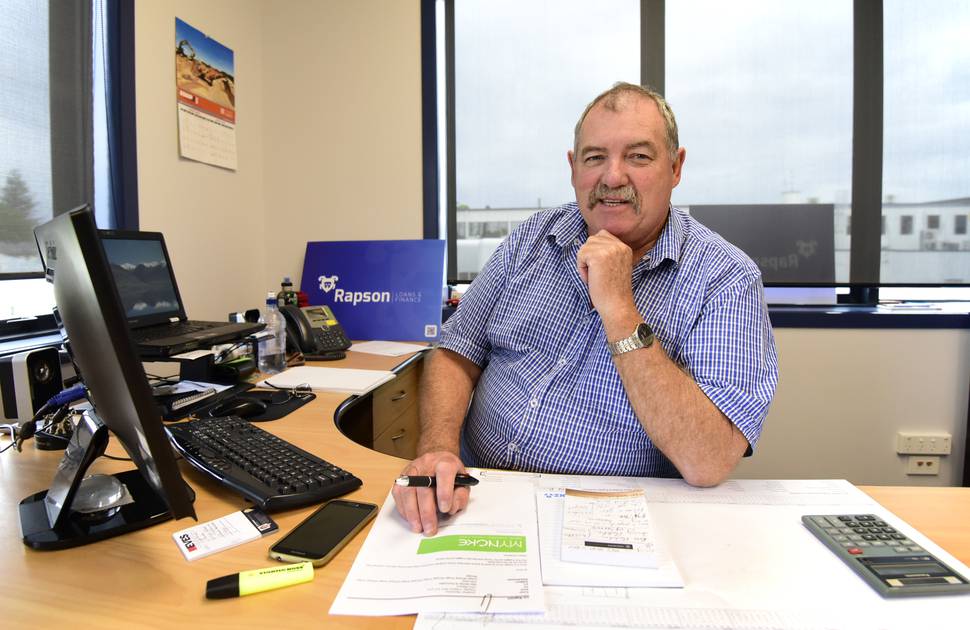 "Boarder income can also be used to service a loan, and you can slam out that mortgage much quicker," Mr Martin said.
Rapson Loans and Finance Limited mortgage broker Chris Rapson said first-home buyers
should do a fair reconciliation of weekly expenditure.
"I go through bank statements and I just see truckloads of stuff bought from dairies, lunch bought at work, cans of Red Bull, pies, chips, coffee . . . A river of money is going into someone else's pocket which you should be saving for your home," he said.
Ecstatic to go unconditional
Tauranga woman Stephanie Dobbie went unconditional on a house in Hairini with her partner and young daughter last week.
"We're ecstatic and over the moon. We had been looking at buying our first home for about a year and had put in two offers last year and got declined," she said.
They put down a deposit for the house using KiwiSaver and a gift from Ms Dobbie's mother.
"Fortunately my partner has been in KiwiSaver for a long time and it accumulated quite a lot.
"Unfortunately for me, I have only been in it for about a year and a half - the requirement being three years to withdraw.
"If I could go back in time I would have started KiwiSaver when I was younger, knowing what I know now," said Ms Dobbie, an administration assistant at Mackenzie Elvin Barristers and Solicitors.
She said the mortgage would take some getting used to and if and when interest rates went up that would make it harder, but "it's completely worth it".
She recommended KiwiSaver and saving to do a builder's report, LIM and definitely getting a mortgage broker.