A new Tiki Taane single capturing the essence of the Bay of Plenty was officially launched in front of a small but select group at the Mount Maunganui Surf Lifesaving Club.
The small but appreciative audience at yesterday's low-key launch were treated to some Tiki Taane standards before he unleashed No Place Like Home, a song he hopes will not only become a hit but synonymous with the Bay.
It was written in response to a challenge by Tourism Bay of Plenty chief executive Rhys Arrowsmith and fits neatly into Taane's life direction in which Papamoa and the Bay has become home to him and his family.
"This song hits the mark."

SHARE THIS QUOTE:
Taane said the big challenge was to write a song that did not sound cheesy. In the end he settled on a song that captured the essence of what the Bay was all about, without once mentioning Bay of Plenty in the lyrics.
He did sneak the Bay's Maori name into the up-tempo single that had everyone at the surf club grooving along with its vibe and energy.
Not only was the launch on Maoridom's sacred maunga of Mauao, but his songs drifted out of the clubhouse and down to a beach crowded with competitors and spectators at the surf lifesaving championships.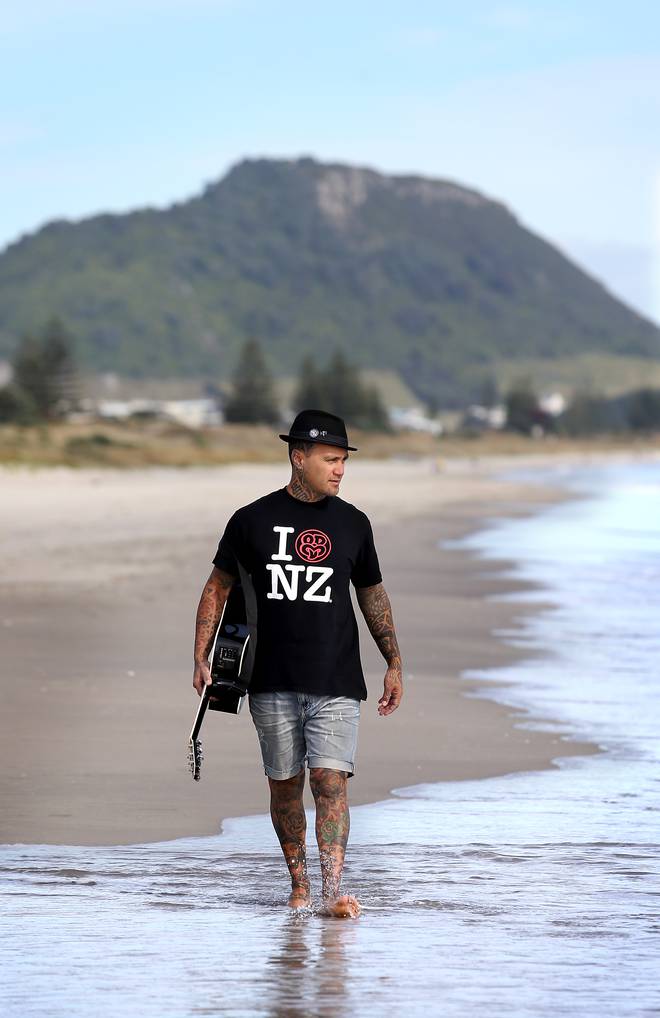 "This song hits the mark," Tourism Bay of Plenty's head of marketing, Kristin Dunne, said after hearing Taane's live version.
The studio version has more depth and complexity and features a line-up of some of the Bay's best singers and musicians, including Tauranga's Animato String Quartet, plus the charming addition of a choir from his children's school, Tahatai Coast.
Taane said the main thing was that the song had the blessing of local iwi, with proceeds from sales going to the Good Neighbour Trust, an organisation dedicated to making local neighbourhoods a better place to live.
The single will be released across various online platforms including iTunes this Friday, February 5, with yesterday's live performance filmed by Tourism Bay of Plenty to become part of a promotional video built around Taane's song.
Ms Dunne said the video would be used at trade shows and be a link on Tourism Bay of Plenty's new website. People would also be able to see yesterday's live performance featuring Taane's skilful use of looping and effects pedals to create a full band sound.
She said the essence of the marketing campaign for the Bay was "laid-back sophistication", with the song fitting the message to promote values like friends, family, diversity and cultural links.
"It is about reaching people's hearts, not pushing things.
"There is a real authenticity to it - like there is a real authenticity to Tiki," Ms Dunne said.