Two Bay of Plenty kiwi chicks were transported from Rainbow Springs in Rotorua to Warrenheip Creche over the weekend.
The pair of North Island brown kiwis will mature in the enclosed forest until they are ready for their forever home in the Otanewainuku Forest near Oropi.
Kopakopa hatched on October 8 last year, and weighed in at 349g. When she left her birth place yesterday, she weighed 1124g. Granite was hatched on October 2 and weighed just 351g. She left there weighing 1098g.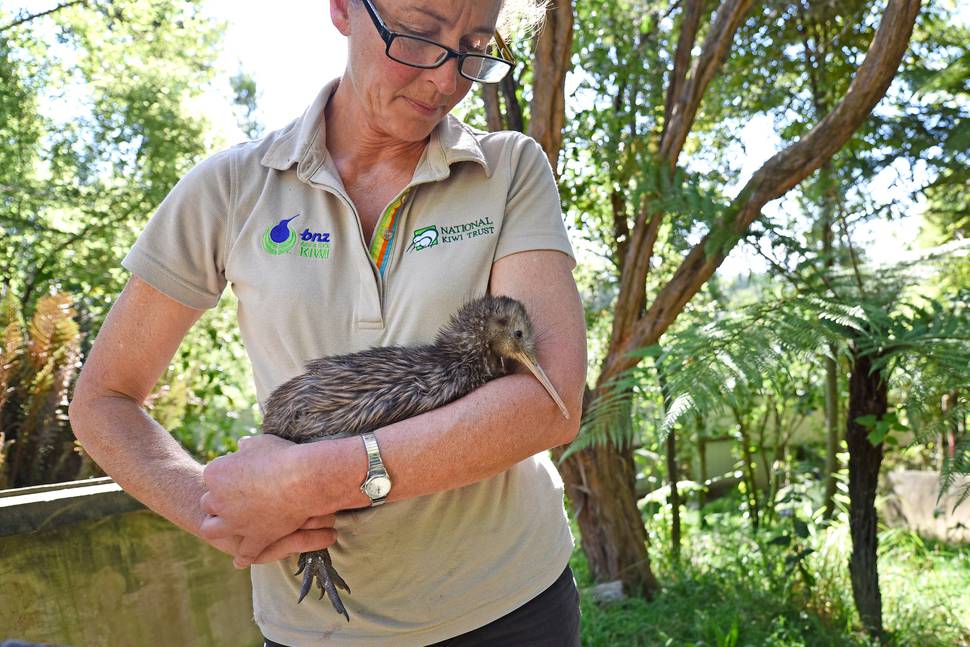 In the wild, kiwi eggs have a 50 per cent chance of successfully hatching. Their survival rate after that is just 5 per cent, which is why eggs are collected from the wild by groups like the Otanewainuku Kiwi Trust to be hatched in captivity.
Kopakopa and Granite will spend about two years in the Warrenheip Creche, which is used by the Kiwi Trust to raise juvenile kiwi to the safer release age of about 2. The site is fully predator-proof.
Kiwi husbandry manager Claire Travers said kiwi chick Granite had to be partially assisted getting out of her egg when she hatched but was fit and healthy when she left Rotorua yesterday.
When the two eggs first arrived they were incubated on site for about a week, then hatched, she said.