Brown kiwi Marama has come home to the Otanewainuku Forest.
Marama was laid in the Oropi bird sanctuary and raised elsewhere. Yesterday she was one of two juvenile brown kiwi released in the forest.
Weighing in at 2.09kg, the 13-month-old hatched on December 27, 2014, and was reared at Warrenheip reserve, a 16-hectare restored bush area in the central Waikato.
She's huge and a robust kiwi for sure.

SHARE THIS QUOTE:
Otanewainuku Kiwi Trust manager David Brown described Marama as a "big girl".
"She's huge and a robust kiwi for sure. Females don't normally reach this weight until they're about 2 years old. It bodes well when she does reach maturity as weight is a key factor in the breeding cycle, and it also increases her chances of survival."
Marama was released into a part of the forest affectionately known as "The Hotel".
Her male counterpart, Te Kaha, aged just over 2 and weighing 1.5kg, was born within the captive kiwi breeding programme.
Read more: Leopard seal spotted at Tauranga marina
Mr Brown said Te Kaha spent his early life at Christchurch's Orana Park.
After a 25-minute walk into the bush, Te Kaha was released into an empty temporary burrow in a separate part of the forest known as the "Black Stump", which was the same area another brown kiwi named Krumpet was released six weeks ago.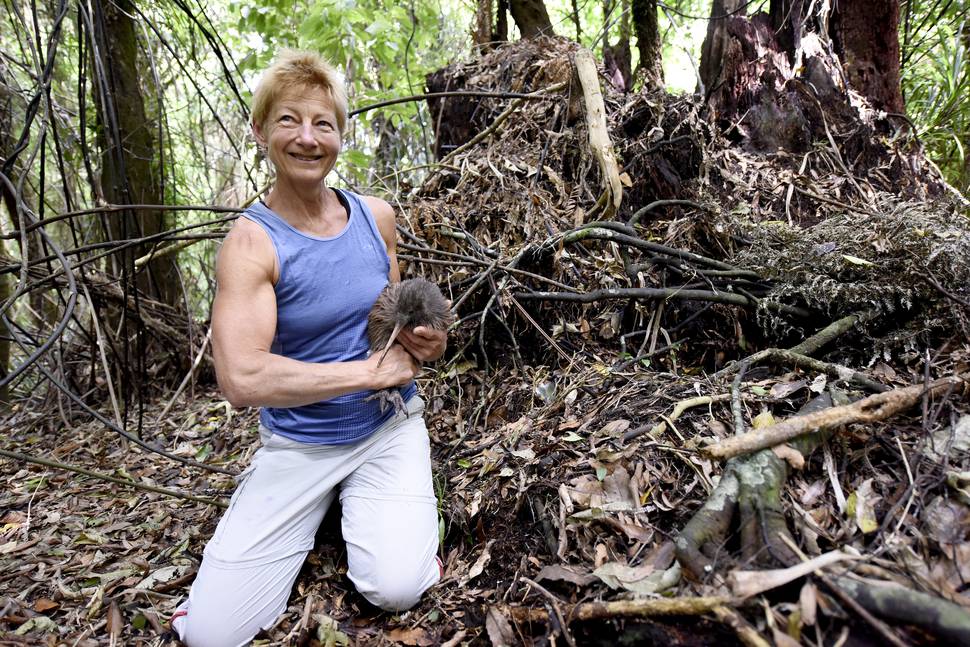 Trust spokeswoman Cheryl Petersen, who helps to monitor the kiwi population, said until the release of Marama and Te Kaha there were 15 birds in residence, but only 11 could be located.
"There could be lots of reasons for that, maybe a failed or lost transmitter, and kiwis move around a lot and don't just have one nest, so the missing birds could be anywhere.
"Hopefully Te Kaha will soon meet up with Krumpet, who is a 3-year-old girl, and they will be in kiwi heaven," she said.
Mr Brown said Marama's sibling, Waituna, who hatched on December 6, 2014, would have been released into the forest yesterday but unexpectedly died two months ago.
The trust intended to release another kiwi into the forest yesterday, but the third bird would not co-operate when he went to Warrenheip to catch it, he said.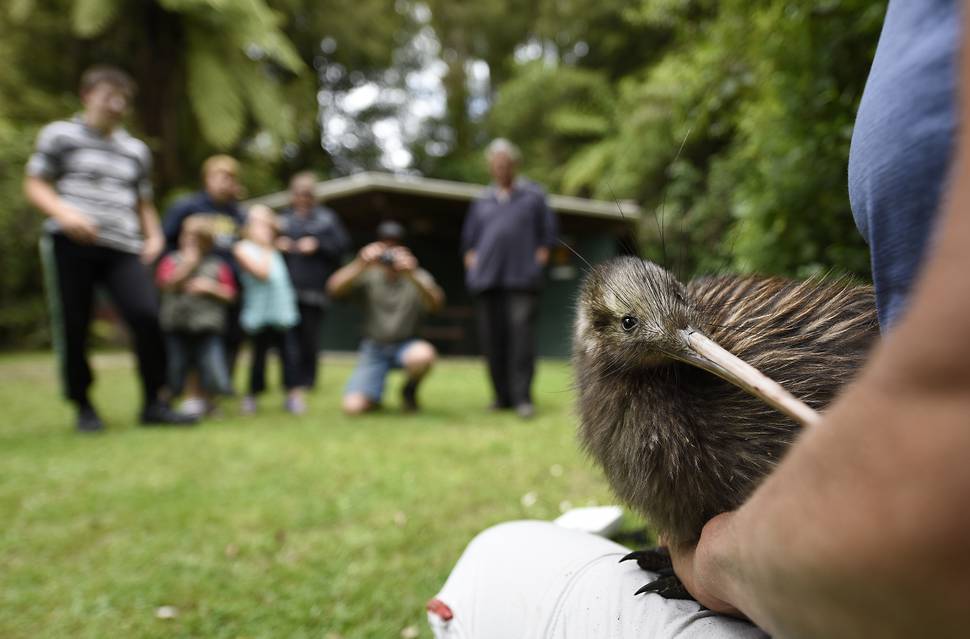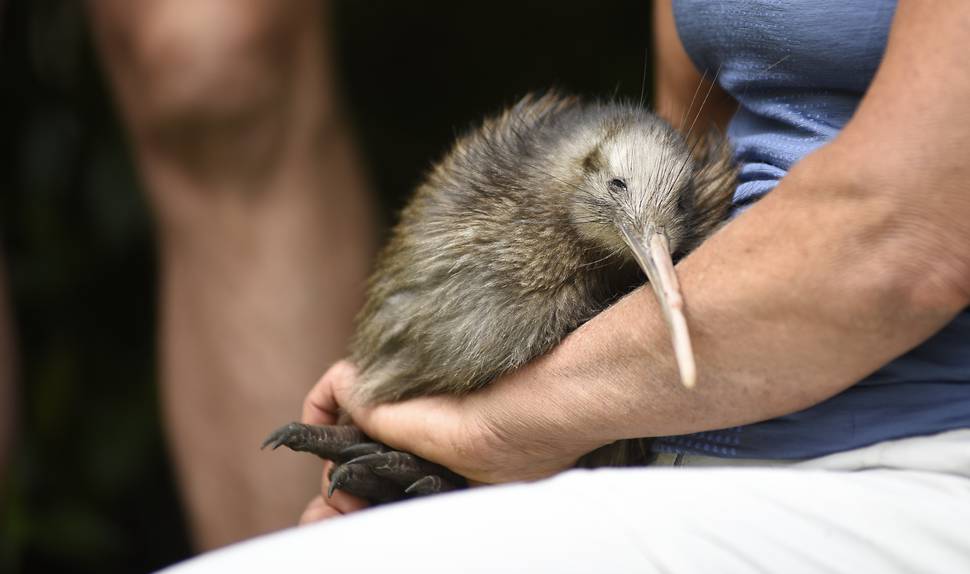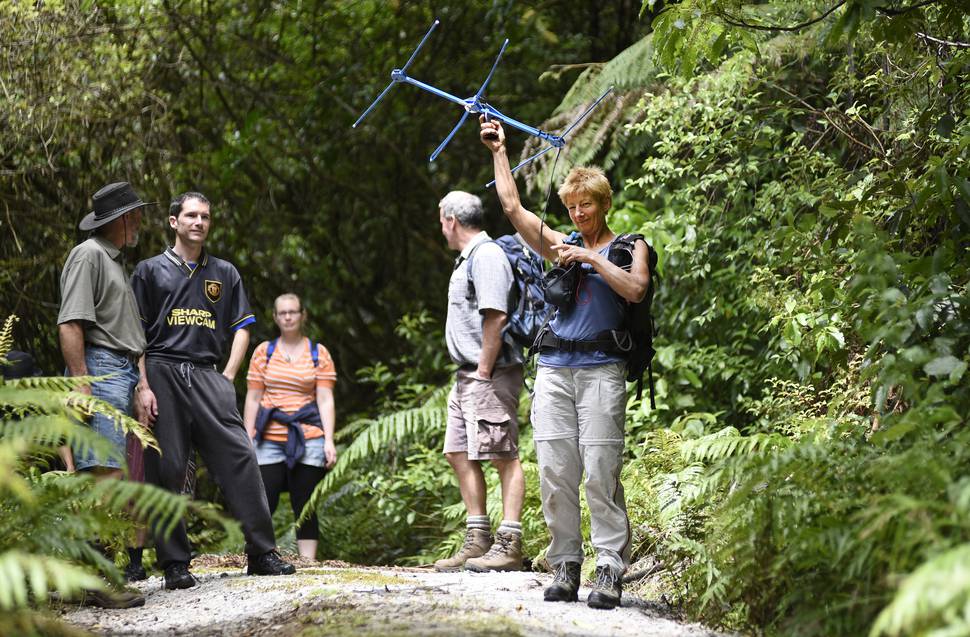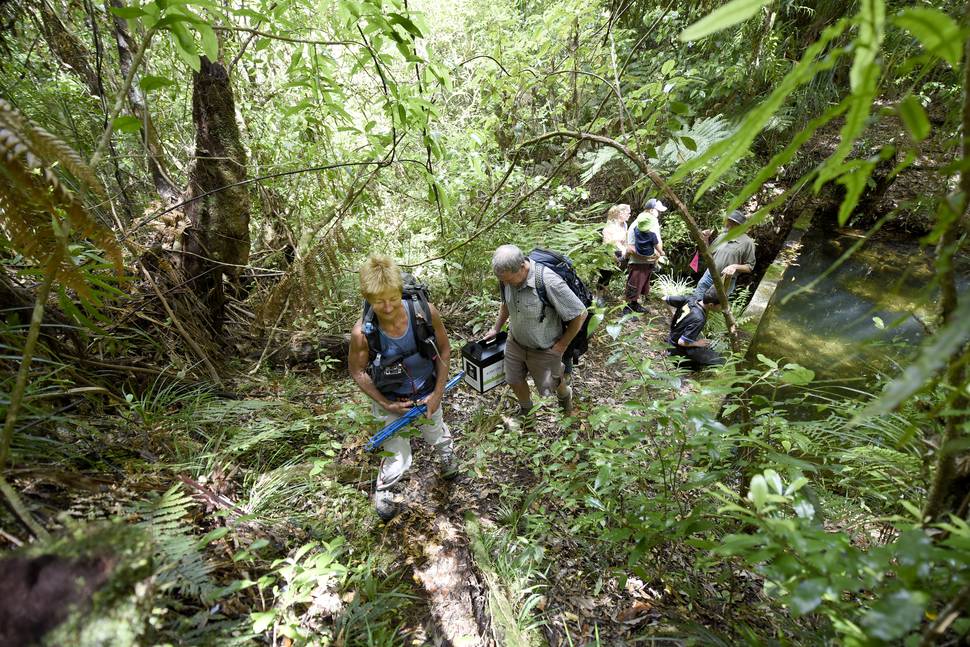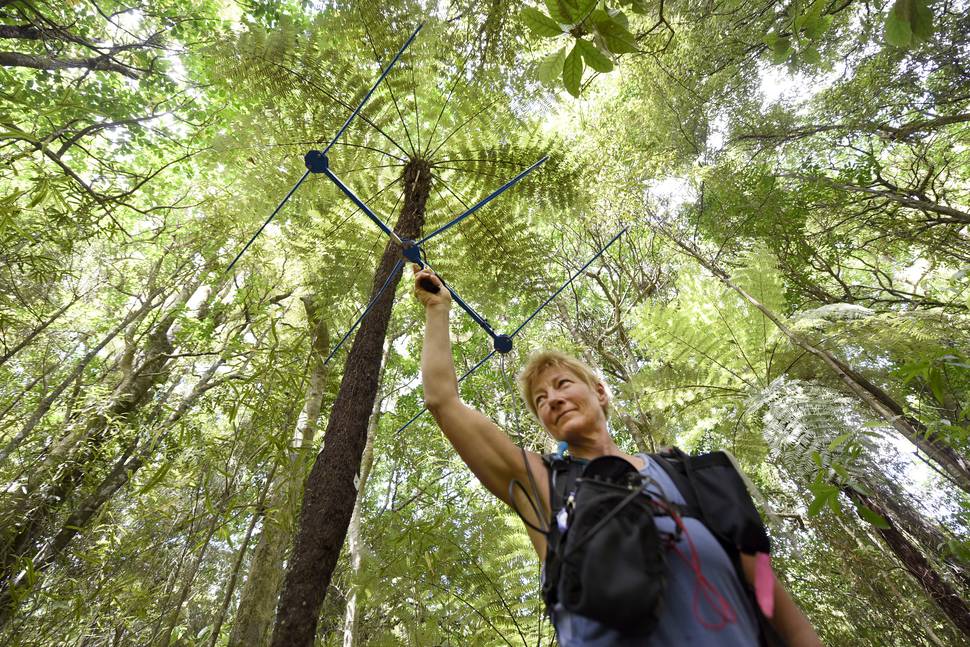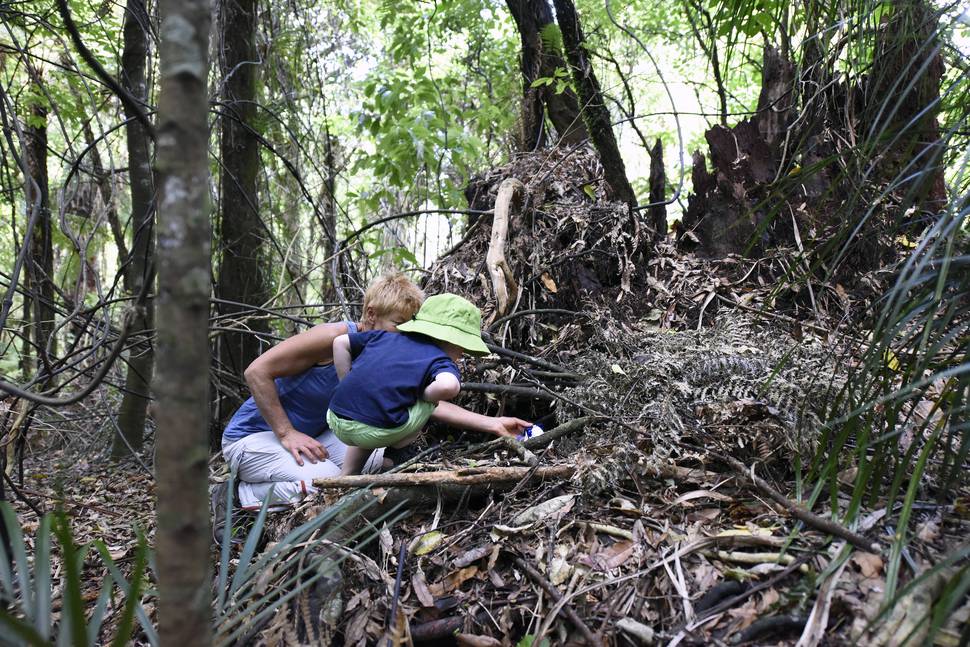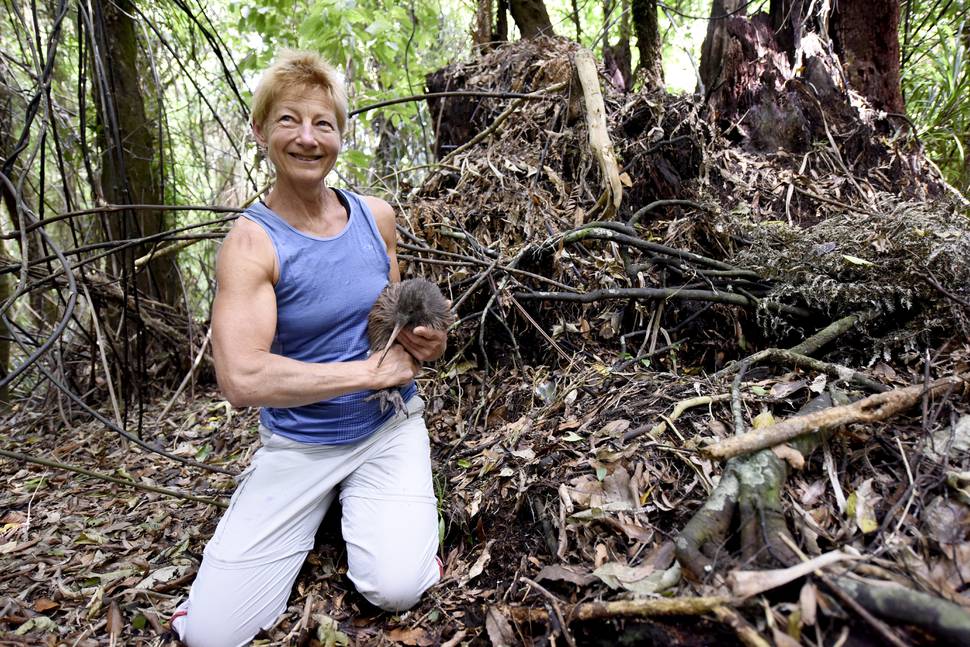 A handful of invited guests got the unique chance to witness the microchipped birds being released, including Te Puke mother, Lesley Dodnuski, and her 3-year-old son Tyler.
"It was pretty cool and very special," she said.
Long-time volunteer and Trust chairman Hans Pendergast said the goal was to eventually release 100 kiwi into the forest.
"An ideal number in the Otanewainuku Forest would be 50 breeding pairs," he said.