Bay of Plenty Regional Council staff are out in boats and in the air checking Tauranga Harbour this morning following yesterday's oil spill at the Port of Tauranga.
Oil has been spotted on Maungatapu covering about 300 metres of the beach about one metre wide north east of Turret Road. Most is trapped in seagrass, which will be removed as soon as possible. The affected beach was difficult to access by vehicle and the regional council would be using its oil spill trailers to clean up the oil.
Read more: 'Disgusting' oil spill reaches estuary, claims wildlife
Regional on-scene commander Adrian Heays said the amount of oil spilled is still unknown, but all shorelines were being checked, including Pilot Bay and Matakana Island. Spots of oil have been seen up and down the harbour and along the shoreline.
A helicopter survey this morning has shown no more oil in the water.
Read more: Oil covered bird doing 'really well'
"It is important that people don't try to clean up the oil themselves. This is heavy fuel oil, and is persistent in the environment. We will be cleaning up any oiled areas using the proper equipment, so please do not attempt to do this yourselves or touch the oil.
"Today we are gathering as much information as possible on where the oil has gone and ensuring we can clean up as much as possible. There are booms under the wharf to contain what is there," he said.
"We have reports of soiled boats in the marina, and one oiled shag has been reported. A land team is assessing wildlife in the area."
He said he knew people would want to help with the cleanup, but it was important that this was done by experts.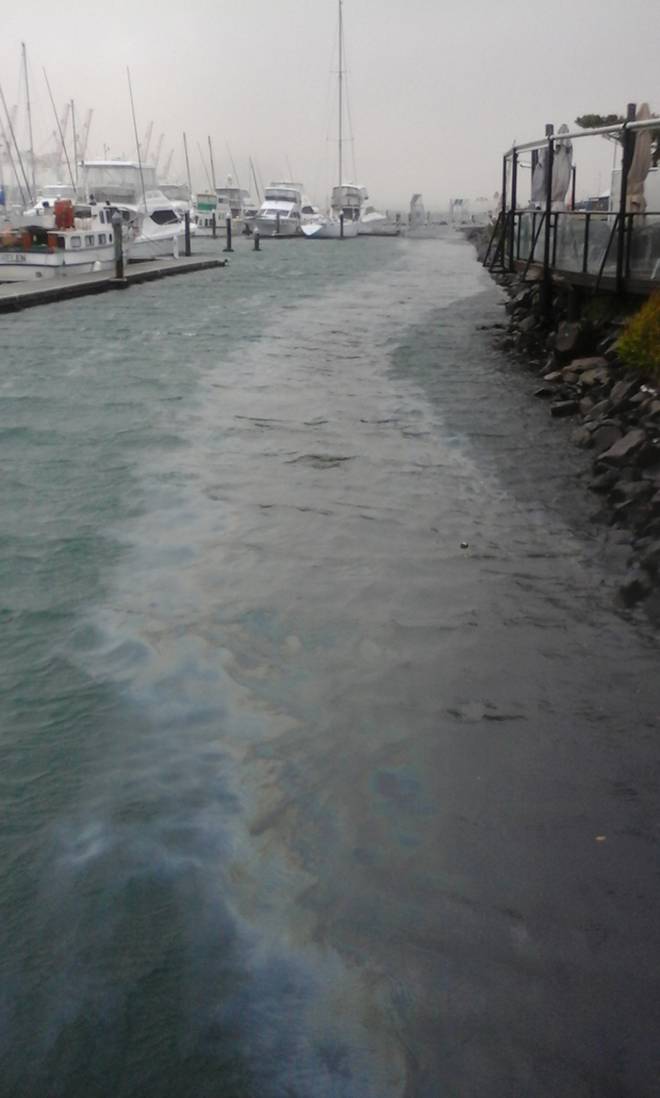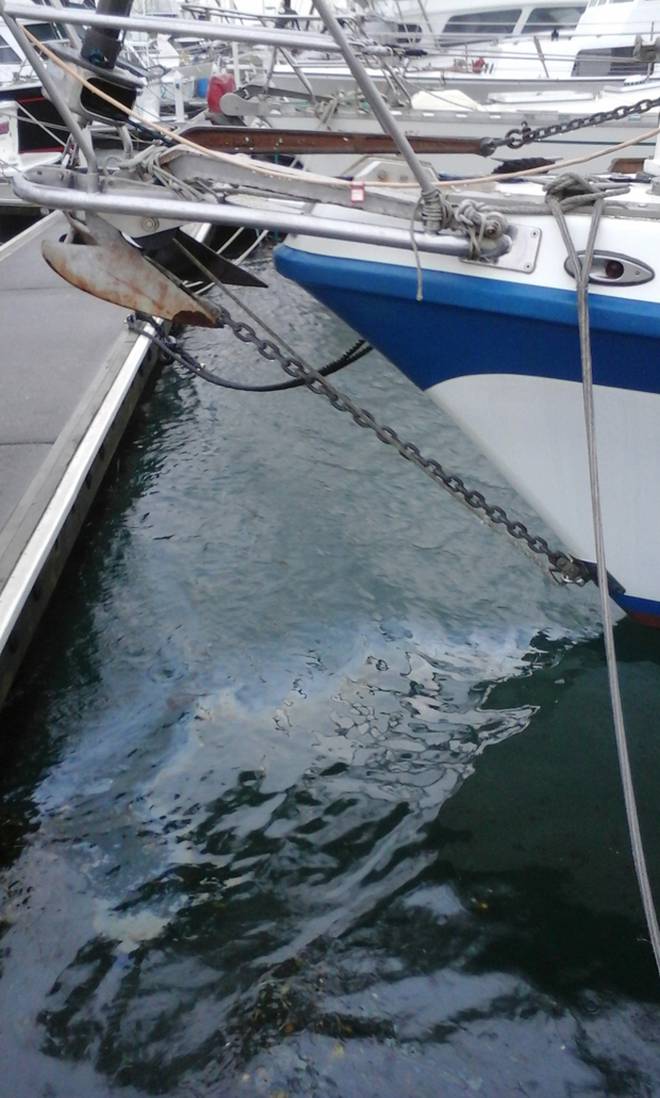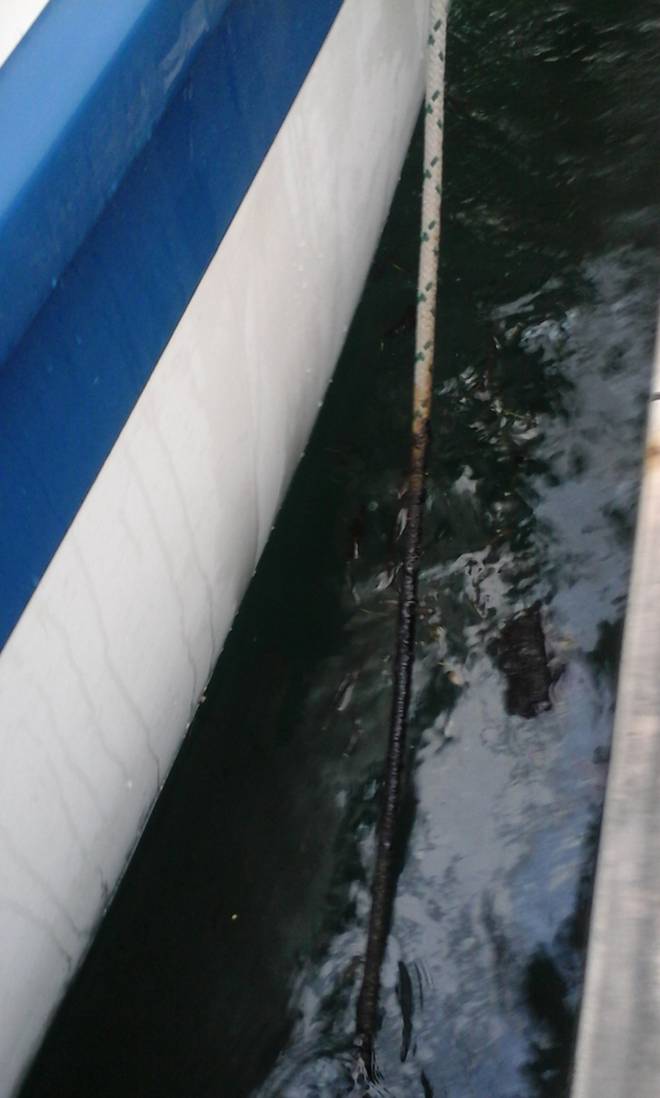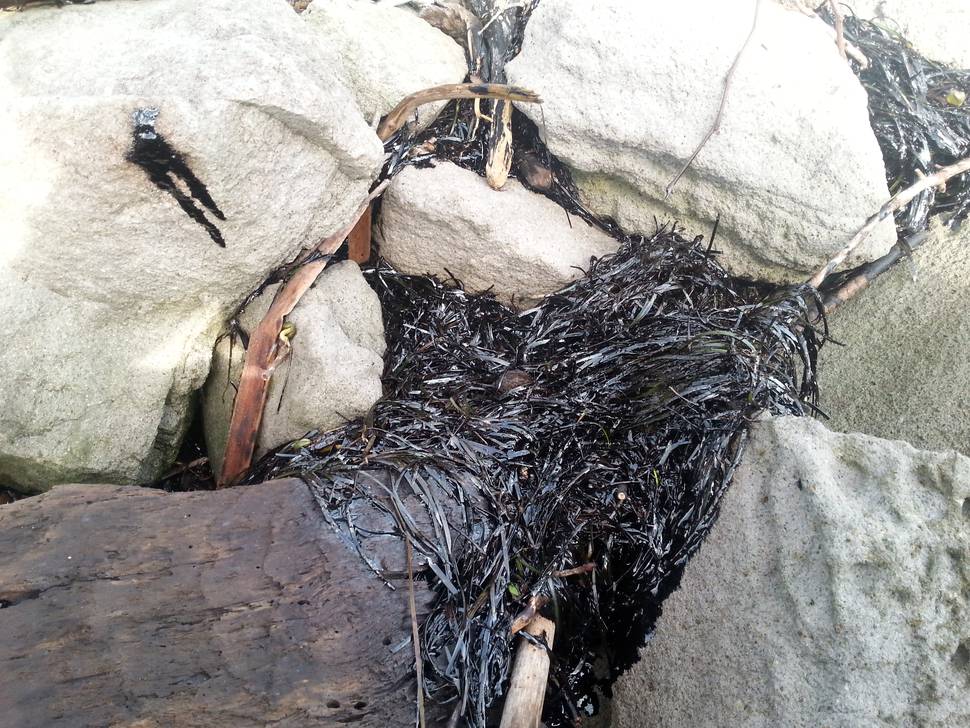 If you spot oil on the beach please contact the Regional Council's Pollution Hotline number 0800 884 883, or email info@boprc.govt.nz to report small oil spots or oiled vessels.
Any oiled wildlife should be reported to Department of Conservation's number 0800 362 468.
An oil spill in Tauranga Harbour has reached as far as Maungatapu.