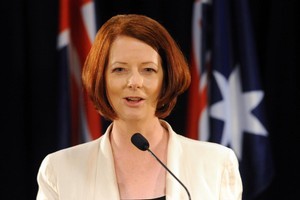 A showdown between Australian Prime Minister Julia Gillard and her ousted predecessor Kevin Rudd appears imminent following the Foreign Minister's sudden resignation in Washington.
Mr Rudd's move provided high drama in Canberra, with Treasurer Wayne Swan quickly launching a scathing attack on him.
He said that for too long, Mr Rudd - a former schoolmate - had put his own self-interest ahead of the interests of the Labor movement and the country.
Gillard or Rudd? Here is the latest selection of Your Views: