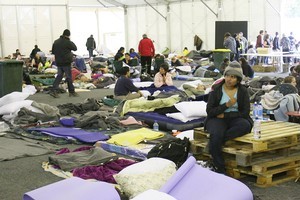 Parliament has unanimously passed a bill creating a public holiday for the Christchurch earthquake commemoration, although some MPs think next Friday is too soon.
Labour Minister Kate Wilkinson introduced the Canterbury Earthquake Commemoration Day Bill and it passed all its stages yesterday afternoon.
She said she expected tens of thousands would attend the commemoration in Hagley Park.
"This will place an unexpected cost on businesses ... but there is no getting away from the fact that the earthquake is the region's worst ever tragedy," she said.
"The wounds are there for all to see. This is a day for people to come together and grieve together."
What do you think? Is it too soon for a memorial service?