He was considered Team New Zealand's lucky charm earlier in the regatta, but team boss Grant Dalton has curiously been left out of the crew for the past four days of racing.
Dalton was last on board Team NZ in their eighth win of the series in race 11, but has since been replaced by grinder Winston Macfarlane.
Although just four races have been sailed since then, for the past few days Dalton has been absent from the crew lists that are released each morning before the day's racing.
Team NZ skipper Dean Barker did not elaborate on the reasons Dalton has been left off the boat, but confirmed the syndicate head is not injured.
"Grant's always believed in the ability to sub guys in and out," said Barker. "Winston does a very good job on there. He's obviously a very strong guy and brings a different element in more difficult conditions."
The 56-year-old's absence over the past few days has led some to wonder whether Dalton has sacked himself from the crew. He has always maintained if he is not up to the task he will be the first one to put his hand up and say so. The punishing match schedule has become even more demanding in the past week, with organisers having run out of rest days.
The lighter conditions San Francisco Bay has thrown up in the past few days have also proved difficult for the tacticians and grinders alike.
Barker said the boats are just as physical to sail in light air as they are in the heavier breeze, if not more so.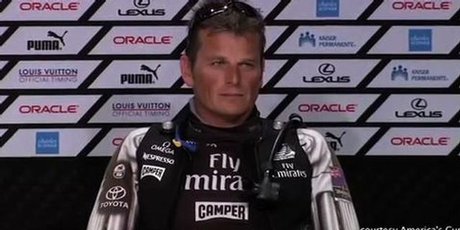 Dalton's decision to put himself in the crew earned much derision from his opposite, Oracle Team USA chief executive Russell Coutts, who believes the fast and physical AC72 catamarans demand sailors who are young, fit and agile.
"There's no one in New Zealand he can find that is better than a [56-year-old]?" Coutts famously joked at a charity dinner in May.
Team NZ's first two losses of the America's Cup match were when Dalton was not on board, leading superstitious fans to demand the team boss sail in all remaining races. Dalton has since experienced a loss in race nine.
Send your supporter photos and videos here.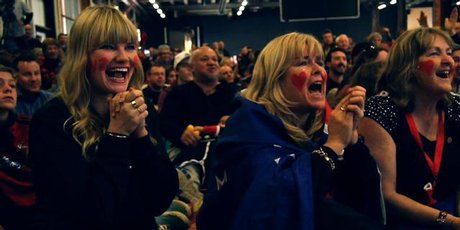 Read more:
• Light winds could delay racing
• Punters figure if Oracle win at least they'll cash in
• Diehard Kiwi camp followers become scarcer breed