Tears, cheers and telling offs - Anna Wilding has had a front row view of Barack and Michelle Obama's personal moments in the White House.
The Cantabrian spent two years there as an independent correspondent, one of more than 200 people from across the world who make up the White House press corps.
She recently moved back to Christchurch for family reasons, but kept her press credentials and planned to return to Washington DC this year.
She began working there in 2015, representing online news site Herald de Paris.
She often photographed the Obamas, attended many of their meetings, and followed their political ups and downs.
She said President Obama and the then First Lady were "very emotive" people, and fascinating to watch.
"I've seen Obama look jaded and exhausted, and I've seen him cheer and laugh when sports teams came in. I've seen him hug his staff. I've seen Michelle tell people off. She interacted with children, and she worked in the vege garden there at the White House."
She said the atmosphere and architecture at the White House was incredible, although some things were unexpected.
The Oval Office, where she was invited to photograph President Obama sign important documents, was smaller than she had always imagined, she said.
The amount of security checks and clearances she had to go through to first be approved and then to enter the White House grounds were also something she had never experienced before, she said.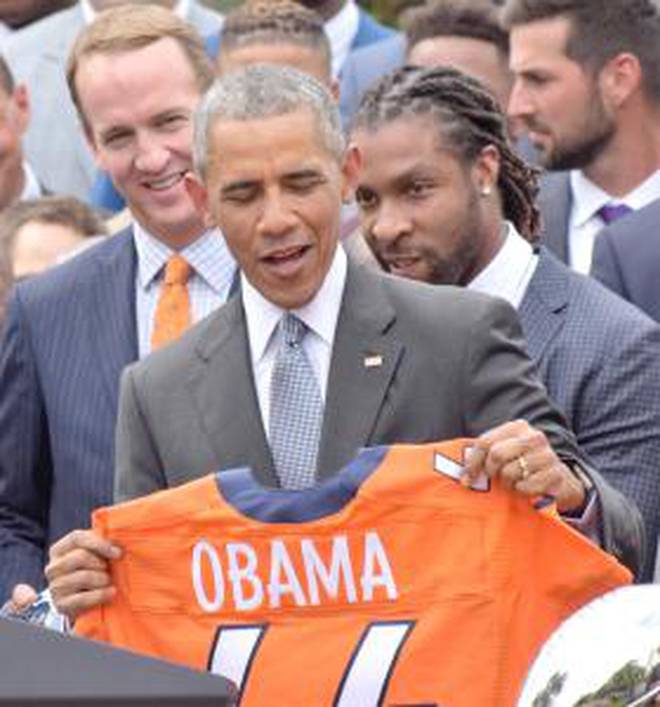 She was working there when Donald Trump became president, and said the atmosphere completely changed as he replaced most staff, from the security to the interns.
"I think the new administration coming in weren't fully prepared, they didn't have the same political background. Everyone was polite but it was chaotic. They're obviously still finding their feet," she said.
Wilding's background is in the film industry, and lived in LA before moving to Washington DC - but she said Hollywood was "child's play" compared with work in the White House.
She said many correspondents there had worked in the White House for 20 or 30 years, and breaking in as a New Zealander was very difficult.
"You do feel like a minority, and realise we are from a very small country that doesn't make much difference. They'd rather answer a question from someone from Korea, because of the importance of the relations there, or from one of the five major American networks," she said.