He's best known as one of Australia's most likeable and successful television personalities and presenters.
But Richard Wilkins, 62, claims he owes it all to his Down Syndrome son Adam for stopping him pursuing a 'wild side' when he became a father at 18.
The popular personality was just 18 years old when his 16-year-old girlfriend fell pregnant with his first child in New Zealand, with Adam born with Down Syndrome, reports DailyMail.
The struggle of raising a baby with special needs led to a then pre-fame Richard putting his life's goals into perspective.
"I had the potential to be the black sheep of the family, certainly the potential to have a wild side. I fell in love with the new music. I was sort of ready to run with all of that, and then Adam came along.
"He forced me to grow up," he told the publication in an interview published on Sunday.
And 44 years on he proudly states: "I have always described Adam as my rock... the rock that stopped me running off the rails."
Adam was born in 1973 with the condition - in which a baby is born with an extra chromosome - to a mix reaction from his family.
Richard revealed the Wilkins family suggested Adam be cared for in a home, with his former wife Lynette's family siding with keeping him at home.
Richard also revealed he regrets and hates that he used the term "Mongoloid" [an early, derogatory term for Down Syndrome] to describe his bundle of joy's appearance in his early days before being categorized with the condition.
After 18 months of caring for their baby boy at home, the strained couple felt the need to place Adam in care better suited to his needs, he told the publication.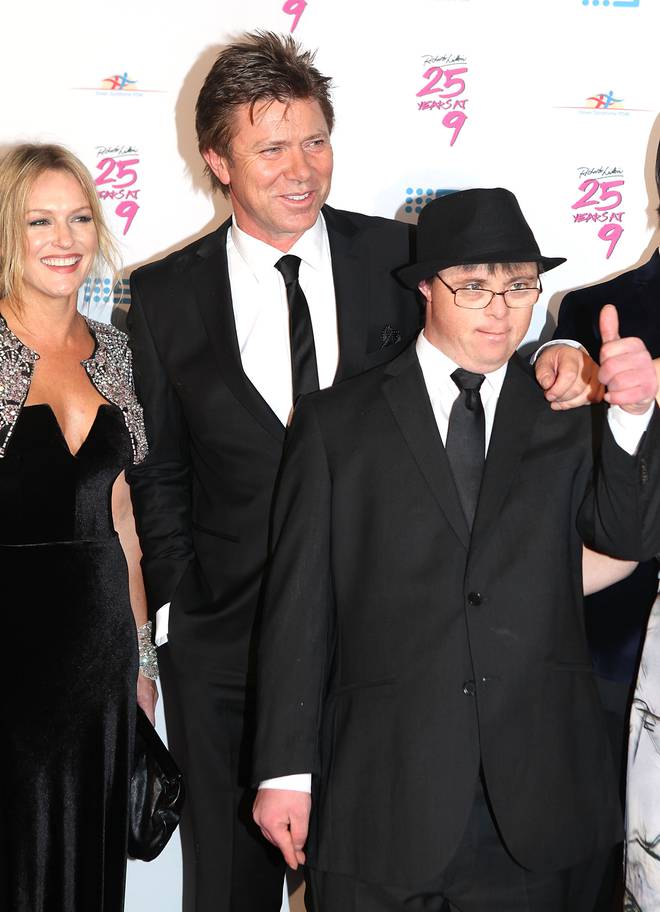 The life-changing experience kept Richard on the straight-and-narrow, which later saw him nominated for a prestigious Order Of Australia medal in 2014 for his involvement in charity work.
In 2014, Richard spoke to Daily Mail Australia about his son, adding: "Adam is the whole reason I do charity work, and have been doing it for so many years."
"I still feel guilty for not being there all the time and for not being the pin-up boy for father of the year," he said at the time.
"He's happy and healthy and living in New Zealand, but he wouldn't be if it wasn't for people who had helped us along the way.