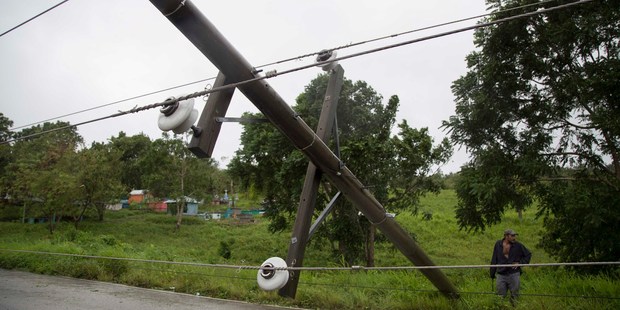 1 Hunt for woman over death
The family of a young Melbourne man found dead at the bottom of a Bangkok high-rise is struggling with their loss as Thai police hunt for a mystery woman he'd been with. Joshua Edward Beath, 25, was found dead late last month, having apparently fallen seven storeys from his hotel room. Thai police are looking for a local woman he'd taken to the hotel the night before he died but who left before police responded to reports of a body at the foot of the building. Media reports have said there were no signs of a struggle in Beath's hotel room, nor any indication that he was a victim of crime. In an obituary published in the Herald Sun, family members spoke of their grief at losing Joshua in what they described as an accident. "A piece of our family puzzle has been tragically taken and cannot be replaced," the notice read.
2 First-time skydiver
One of two skydivers who died plummeting into a Northern California vineyard was 18 and jumping for the first time, and his family was there watching when he hit the ground, the owner of the skydiving centre and local authorities said.
San Joaquin County sheriff's officials as of today had not publicly identified the new skydiver or the skydiving instructor killed on Sunday in Lodi, California, east of San Francisco. The young man had been jumping in tandem with a skydiving instructor, a veteran who had about 700 previous jumps, Dause said. The sheriff's office said the parachute did not open, and the two hit the ground.
3 Stolen bag amnesty
Transit police in Philadelphia have helped a Colombian tourist and her children retrieve their lost passports by giving the thief a deal: no consequences for returning the bag. The Philadelphia Inquirer reports that Ximena Estrada forgot the bag on a Southeastern Pennsylvania Transportation Authority bus last Friday. She had been visiting family since June and was scheduled to return to Pereira, Colombia, on Wednesday. Transit officials say a fellow rider walked away with the bag. They released surveillance footage and used social media and local news outlets to spread the word that they wouldn't charge the man if he just returned the bag. The man turned it in today. Estrada says the important items - including her family's passports, jewellery, and her cellphone - were accounted for.
4 Storm toll 38
The death toll from the remnants of Hurricane Earl grew to 38 in Mexico as a new tropical storm formed off the country's Pacific Coast. At least 28 people died in multiple mudslides in the mountainous north of Puebla state, National Civil Protection Coordinator Luis Felipe Puente told ForoTV. He said 25 of the dead were in various parts of the township of Huaucinango and three were in Tlaola. Rains also set off mudslides in the Gulf coast state of Veracruz that killed 10 people, officials reported. Governor Javier Duarte said the landslides were in the towns of Cocomatepec, Tequila and Huayacocotla. Tropical Storm Javier formed off Mexico's Pacific Coast today, the US National Hurricane Centre said. The storm was staying offshore from Mexico's southwestern coast, and forecasters said Javier would approach the resort-dotted southern portion of the Baja California Peninsula by Wednesday.
5 Isis link on Saudi phone line
The Saudi Interior Ministry says a member of Isis (Islamic State) was in contact through a social networking application with a Syrian asylum-seeker who blew himself up outside a bar in southern Germany, injuring 15 people. The Interior Ministry said that a Saudi phone line was used to communicate with the attacker in Germany, but that the number was not registered to a Saudi national. It didn't provide further details. The attack last month in Ansbach, which killed the assailant Mohammad Daleel, was claimed by Isis.
- agencies