Brexit has thrown a great number of people into an age of uncertainty and discontent. However, to reconcile that, many have displayed their anger not in xenophobic rants or actions but through the universal language of humour.
An online joker has uploaded a video of Boris Johnson on a pornography website under the title "Dumb British blonde f**** 15 million people at once."
The prankster uploaded the clip of Johnson speaking after the Leave vote on Friday to website Pornhub. The video was placed alongside thousands of videos of hardcore pornography by a critic who feels he has let down the British people.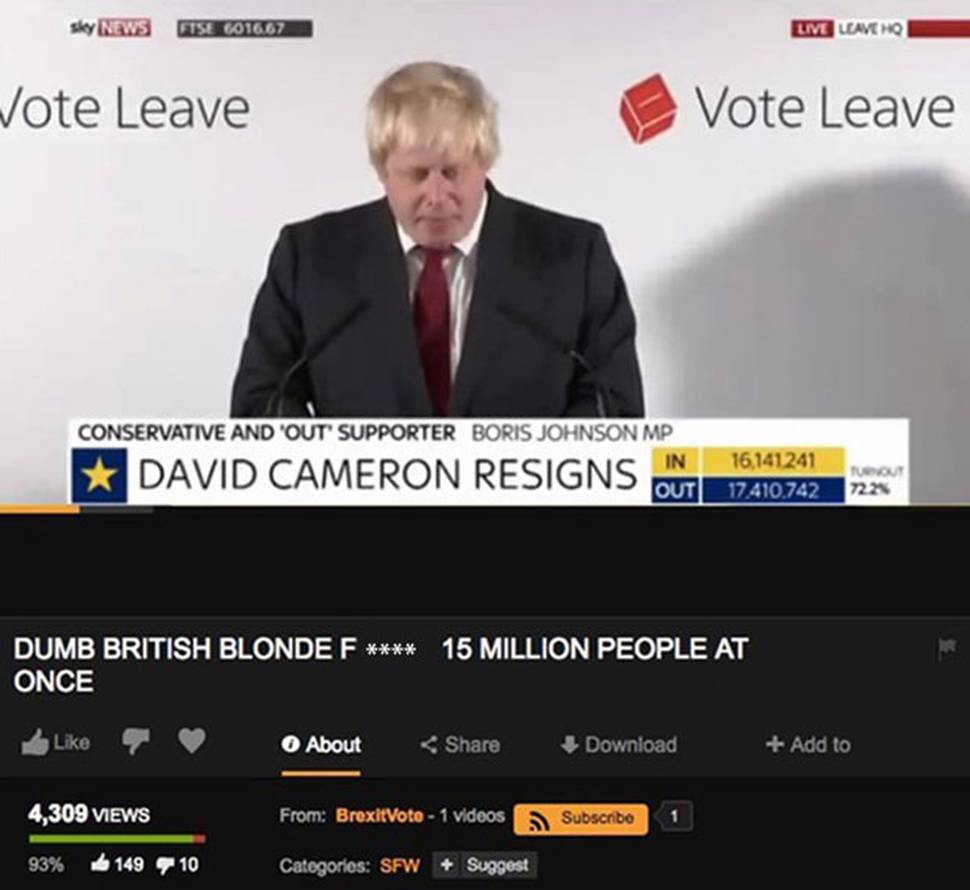 The '15 million people' mentioned in the title is believed to be a reference to those who voted for Britain to remain in the EU in last week's vote.
It is the latest move by furious campaigners for the UK to stay in the EU, millions of whom have signed a petition calling for a second referendum. Johnson today used his column in the Daily Telegraph to try to build bridges with Europe with those who voted remain.
He wrote: "They are our neighbours, brothers and sisters who did what they passionately believe was right".
"We must reach out, we must heal, we must build bridges - because it is clear that some have feelings of dismay, and of loss, and confusion."
He added that the 'climate of apprehension' had been made worse by exaggerated warnings during the campaign.