Shocking footage of an ISIS suicide bomber detonating his bomb in a Paris restaurant has been broadcast for the first time in France.
The images of the death of Brahim Abdeslam, 31, were captured by CCTV cameras at the Comptoir Voltaire brasserie on November 13 last year.
It was the night that an ISIS cell brought carnage to the French capital, murdering 130 people at a number of venues across the city.
Abdeslam, a French passport holder who was brought up in Brussels, is seen walking into the restaurant at 9.40pm, on a warm Friday night.
He walks towards an empty table, before lowering his head, covering his head with his left hand, and then detonating his suicide belt.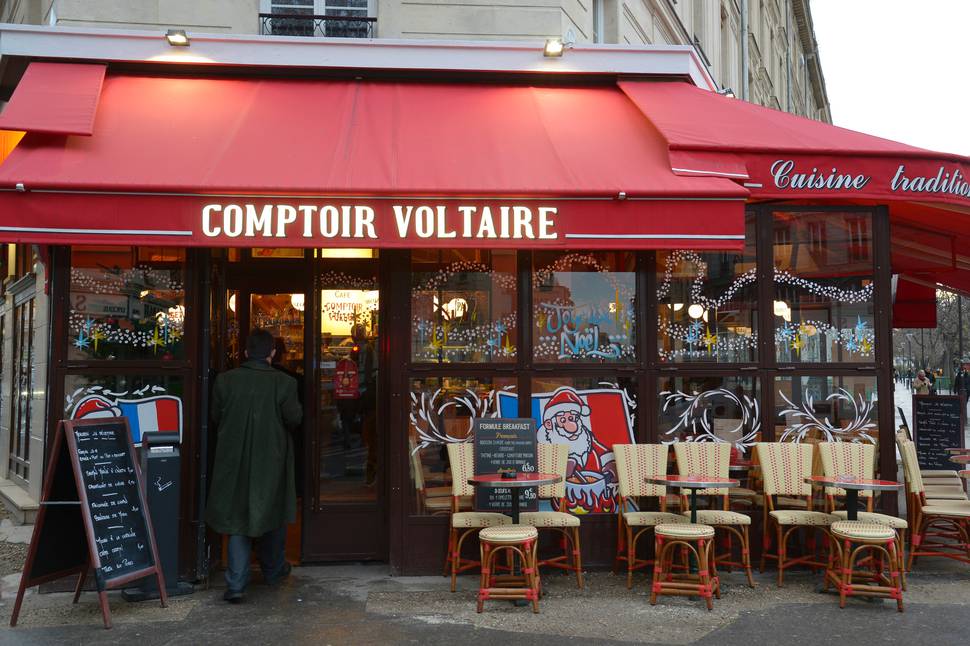 Abdeslam was killed instantly but incredibly others sitting around him escaped with relatively minor injuries.
The M6 channel in France took the decision to broadcast the footage on Sunday night, on the 'Zone Interdite' (Forbidden Zone) programme.
Brahim Abdeslam was the brother of Salah Abdeslam, 26, who escaped Paris after failing to detonate his own suicide belt at the Stade de France, during a football friendly between France and Germany.
Salah Abdeslam was finally captured in Brussels last month, just before accomplices killed 32 people during another another series of ISIS attacks in the Belgian capital.
Salah Abdeslam is now due to be extradited back to Paris, where he is expected to stand trial for mass murder, and terrorist crimes.
- Daily Mail