Locals and tourists have been told to brace for "very destructive" winds and potential "flash flooding" as Cylone Ula unleashes its fury on Tonga.
In its latest warning, the Fua'amotu Tropical Cyclone Warning Centre says Vava'u, Tongatapu, Ha'apai and 'Eua are expected to feel the worst of the tropical cyclone.
That includes "heavy damaging sea swells", heavy rain and strong winds.
"Very destructive" east to south-east winds of up to 80/90km/h, gusting up to 120km/h, are expected to hit Vava'u and Ha'apai.
The warning for those areas includes the possibility of "seas flooding" in low-lying areas.
As the storm intensifies, international aide organisations are gearing up to help.
Oxfam New Zealand is ready to send emergency staff to Tonga to assess the situation on the ground and identify the most urgent needs.
Carlos Calderon, Pacific humanitarian manager for Oxfam NZ, said there was a risk of high seas causing flooding in low-lying areas.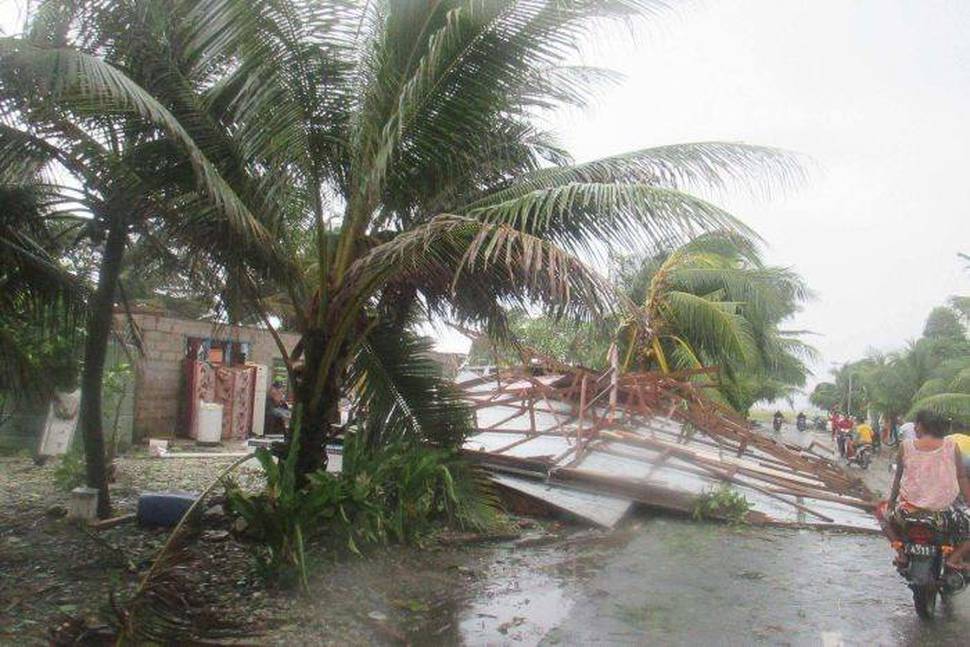 "We have emergency supplies in Tonga ready in place, so once the urgent needs are assessed we are ready to help co-ordinate the supply of clean water and sanitation for those affected by the disaster."
Oxfam and its partner Tonga National Youth Congress (TNYC) operate virgin coconut oil and organics programmes throughout the country. Oxfam is liaising with TNYC to prepare for a co-ordinated response.
In January 2014, tropical Cyclone Ian ripped through the Ha'apai islands, in Tonga, destroying buildings and homes. Oxfam provided access to safe water, ensuring sanitation needs were met, and helped people recover their livelihoods so they could earn a living and support themselves and their families.
Tuvalu has already been hit by heavy rain and strong winds.
Cyclone Ula caused property damage on the low-lying island, ripping roofs off houses and destroying plant crops.
At its worst, Tuvalu was struck by heavy rain, thunderstorms and gale-force winds.
Winds of up to 200km/h are expected, as well as torrential rainfall.
Cyclone Ula is predicted to lose intensity as it heads away from Tonga towards Fiji's southern islands.
Fiji rugby Sevens coach Ben Ryan sent locals and tourists in the path of Cyclone Ula his best wishes, posting on Twitter: "Cyclone Ula battering a lot of the Pacific right now -- stay safe everyone and prayers with you. #CycloneUla."
Fiji's National Disaster Management Office issued a heavy rain and strong wind warning on Friday.
The weather system has caused numerous power outages in Fiji and locals living in flood-prone areas have been warned to prepare for possible flash flooding.
•Donations to support Oxfam's emergency response can be made online at oxfam.org.nz