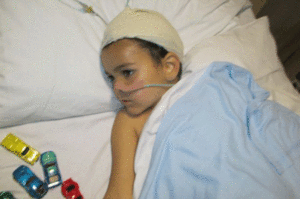 Spanish officials have ordered the immediate release of a detained British couple who were wanted by police in the United Kingdom after they took their critically ill child for treatment abroad without doctors' consent.
The National Court in Madrid said in a statement that a judge decided to free the couple Tuesday after British authorities dropped the case against them.
Brett and Naghemeh King were being held at the Soto del Real prison, about 40 kilometers outside Madrid.
Their 5-year-old son Ashya, who has a severe brain tumor, is in a hospital in Malaga, 500 kilometers away.
The parents were detained Monday after a judge ruled they should be held while a Madrid court considered Britain's extradition request, which was later revoked.
- AP