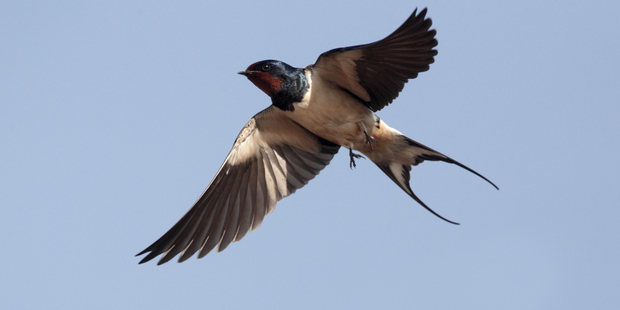 A controversial insecticide that has become one of the most widely used pesticides in the world has for the first time been linked directly to the decline in the number of farmland birds.
Scientists in the Netherlands have shown that 15 species of insect-eating birds, such as barn swallows and starlings, have declined significantly over the past 20 years with rising use of neonicotinoid pesticides, which were introduced in the 1990s.
The findings suggest neonicotinoids, which have been linked with declining numbers of bees and other beneficial pollinating insects, may have wider adverse effects on the environment than had been thought.
The study, published in the journal Nature, is the first to find a direct link between the neonicotinoid imidacloprid, made by the German company Bayer Cropscience, and the decline of farmland birds.
Dr Caspar Hallmann, an ecologist from Radboud University, Nijmegen, said there was a strong and statistically significant link between levels of imidacloprid found in surface waters and the reported sightings of bird species such as warblers, skylarks and mistle thrushes, compiled annually by Dutch ornithologists.
"We found an alarming trend between areas where the neonicotinoid is in the surface waters of the Netherlands and how birds respond to that," Hallmann said.
"At imidacloprid concentrations of more than 20 nanograms per litre, bird populations tend to decline by 3.5 per cent on average each year. This means that within 10 years you'd expect 30 per cent of the population to decline."
- Independent