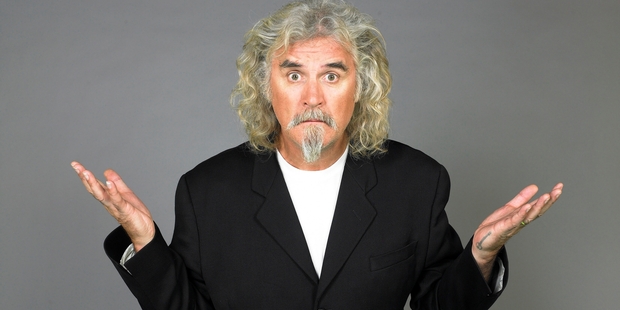 Billy Connolly has risked the wrath of the so-called "cybernats" by giving the clearest indication yet that he opposes Scottish independence.
The comedian and actor said people should remember that the Union saved a "bankrupt" Scotland.
He also said he disliked patriots, adding: "I'm deeply suspicious of patriotism. People following the band, you know? I don't want to be part of it. It's paved with fools."
He prefaced the comments, in an interview with Radio Times, by saying he did not plan to say which side he favoured, because the issue was too important for someone like him to "put in their tuppenceworth".
He also said he did not have a "great belief in the Union of England and Scotland", but had a great belief "in the union of the human race".
However, in an apparent reference to the disastrous Darien Scheme, he added: "But you must remember that the Union saved Scotland. Scotland was bankrupt and the English opened us up to their American and Canadian markets, from which we just flowered."
The Darien project was an unsuccessful attempt by Scotland to become a world power by establishing a colony on the Isthmus of Panama in the late 1690s. Its failure a few years later left noblemen and landowners in Scotland all but ruined and was said to have hastened the Act of Union in 1707 that Alex Salmond wants to tear up.
Connolly, 71, spends most of his time in the US, but has a mansion in Aberdeenshire. He said earlier this year that he did not intend to vote in the independence referendum on September 18, describing the debate as a "morass that I care not to dip my toe into".