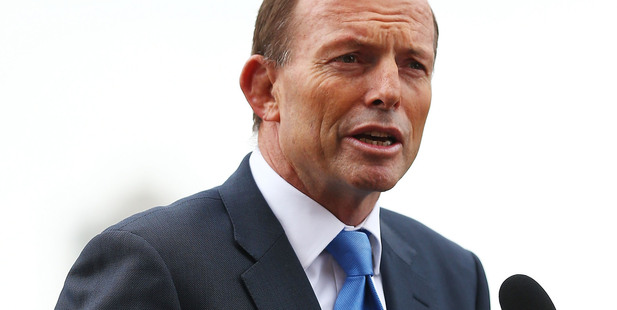 Prime Minister Tony Abbott has reaffirmed Australia's pledge to do everything possible to find the missing Malaysia Airlines jet, as authorities prepare for the next phase of the search.
An underwater drone has combed more than three-quarters of the search area where experts believe MH370's black box recorder could be.
Mr Abbott yesterday said the airliner's probable impact zone was a swath of sea floor 700km long and 80km wide. If nothing turned up they would "rethink" the search but would not give up while there was a reasonable hope of finding something.
"Australia will not rest until we have done everything we humanly can to get to the bottom of this mystery," he said.
"We owe it to the families of the 239 people on board, we owe it to the hundreds of millions, indeed billions of people who travel by air to try to get to the bottom of this.
"The only way we can get to the bottom of this is to keep searching the probable impact zone until we find something or until we have searched it as thoroughly as human ingenuity allows at this time," he said.
He also dismissed new theories that the plane could have landed, saying there was no advice to suggest anything but the plane went down somewhere in the Indian Ocean.
Up to 10 military aircraft and 12 ships assisted in the search yesterday, with the drone circling an underwater area with a 10km radius.
Defence Minister David Johnston said if the search turned up nothing the operation would move to the next phase, using more advanced sonar technology.
Senator Johnston said the Government was tracking the cost of the search but that Australia wanted to help its friends in this "most tragic circumstance".
"Yes, there are costs incurred, we want to find this aircraft," he said in Canberra.
"We want to say to our friends in Malaysia and China that this is not about cost."
- AAP, AP