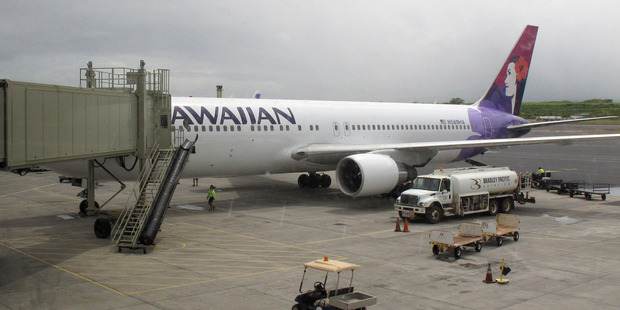 The case of a 16-year-old boy who apparently survived a five-hour flight from California to Hawaii stowed away in the nose-wheel compartment of a passenger jet, has left aviation experts perplexed and divided.
The FBI said security camera footage showed the unnamed teenager scaling the perimeter fence at California's San Jose airport before walking towards a Hawaiian Airlines Boeing 767 that took off shortly afterwards for the island of Maui.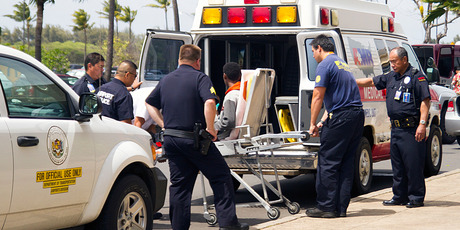 Five hours later, airline officials said, the boy was found dazed but otherwise unhurt wandering on the Tarmac at Kahului airport, after flying halfway across the Pacific at a maximum altitude of 38,000ft where outside temperatures plunged to as low as -62C.
Officials said he had run away from home after an argument with his parents and concealed himself on Flight 45 to Hawaii with only the clothes he was wearing and a comb.
He was carrying no form of identification.
"How he survived, I don't know. It's a miracle," said Tom Simon, an FBI spokesman in Honolulu who added that the boy's story appeared to "check out" following examination of video footage from the airport in San Jose.
The FBI added that the Maui airport had security footage of the boy crawling out of the main port-side wheel-well area.
The survival of the boy, who is reported to be from Santa Clara, California, was met with incredulity by many aviation analysts.
"Somebody surviving at 35,000ft for five hours with no supplemental oxygen supply? I just don't believe it," John Nance, an ex-pilot and one of America's leading aviation experts, told ABC News. "This is a first in medical science and a first in physiology ... This is one of three things - a hoax, a miracle or we're going to have to rewrite the textbooks."
Peter Forman, another leading airline analyst, added: "The odds of a person surviving that long on a flight at that altitude are very remote, actually. I mean, you are talking about altitudes that are well above the altitude of Mt Everest.
"A lot of people would only have useful consciousness for a minute or two at that altitude. For somebody to survive multiple hours with that lack of oxygen and that cold is just miraculous. I've never heard of anything like that before."
Others pointed to previous examples of people surviving in similar circumstances, citing a Federal Aviation Authority study that examined the survival prospects of aircraft stowaways.
Among several cases, it detailed how one person survived a flight from Panama to Miami in 1986 that reached 39,000ft.
Among the theories is that the lack of oxygen and slow cooling of the body could send the central nervous system into a form of hibernation, with latent heat from the nose wheels and hydraulic lines keeping the body from freezing completely. Some people survive because their breathing, heart rate and brain activity slow down.
The FAA says 105 stowaways have sneaked aboard 94 flights worldwide since 1947, and about 1 out of 4 survived. But agency studies say the actual numbers are probably higher, as some survivors may have escaped unnoticed, and bodies could fall into the ocean undetected.
The FAA said survivors typically clamber past the main landing gear into a wing recess area next to where the gear retracts. On some aircraft, that space is large enough for two small adults.
Last August, a stowaway survived a domestic flight in Nigeria in a wheel well but it was much shorter and at a lower altitude.
After a stowaway fell from the wheel well of a British Airways flight from Angola to a street in East Sheen, near Heathrow, in 2010, a pathologist testified that he believed the man may have been still alive when he fell or until quite soon before.
Although temperatures in the wheel well would have plummeted as the plane headed west to Hawaii, the FAA also suggested that the cold may have been moderated very slightly in the wheel well by stored heat in the tyres after they retracted, as well as from hydraulic lines in the area.
While the boy had not been charged with any crime in Hawaii, the FBI said it would investigate how he had managed to penetrate the secure tarmac area at the San Jose airport and climb into the plane without being detected.
"I have long been concerned about security at our airport perimeters. [The] stowaway teen demonstrates vulnerabilities that need to be addressed," Eric Swalwell, a member of Congress for California who sits on the Homeland Security Committee, said in a tweet.
Isaac Yeffet, a former head of security for the Israeli airline El Al who now runs his own firm, said the breach showed that US airport security still has weaknesses, despite billions of dollars invested.
San Jose airport spokeswoman Rosemary Barnes says airport employees monitor security video feeds from throughout the 425ha airport around the clock. However, she said no one noticed images of the boy in the dark until security agents reviewed the footage after the plane had landed in Hawaii and he had been found.
- additional reporting Independent, AP