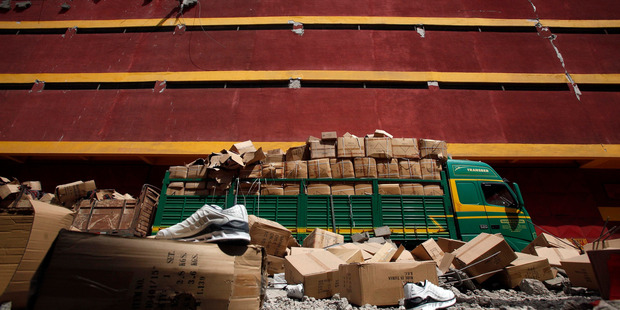 Water, fuel, electricity and other essential services are being re-established three days after a powerful magnitude-8.2 earthquake rattled Chile's far north, officials say.
But pockets of poor people living in damaged homes, shantytowns and tents were still suffering the brunt of the disaster, and the hypothermia death of a newborn has raised the death toll to seven.
The Government also issued a three-month health alert for the quake-hit regions. It gives officials more resources to avoid the spread of infectious diseases by coping with trash and contaminated water from rotting fish in port cities.
Water, power and other basic services had yet to return to Alto Hospicio, a poor area in the hills above Iquique that was one of the worst-hit by the quake.
Police said a 6-day old baby died of hypothermia on Friday. She had been sleeping in a tent in the street with her mother.
About 2600 homes were also damaged and the main road connecting it to Iquique is blocked by debris from landslides.
Soldiers kept a close watch on supermarkets and gas stations to prevent looting as people lined up for fuel, water and food.
- AP