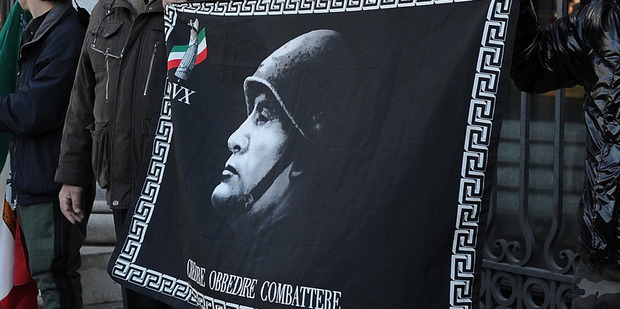 He was Rome's first emperor, the founder of a world-dominating imperial dynasty, and a builder of roads and stunning temples who brought peace to a far-flung empire; a man so powerful the Roman senate named a month after him.
Now, on the 2000th anniversary of the death of the emperor Augustus, the city of Rome is getting ready to honour its favourite son by saving his mausoleum from shocking neglect.
Built in 28BC and as broad as a city block, the cylindrical mausoleum has seen better days after being sacked, bombed and built upon down the centuries. It was used as a bullfighting ring and a concert hall before it was finally abandoned, recently becoming a hangout for prostitutes and a handy toilet for tramps.
That was a sad fate for one of Rome's most significant and sacred monuments, which once stood 35m high - topped by a 4.5m bronze statue of Augustus - and housed the emperor's ashes as well as those of his successors Tiberius and Claudius.
But with 2 million ($3.2 million) in fresh funding, archaeologists plan to clean up, restore and reopen the site, while the city will spend 12 million on creating a pedestrian piazza to handle visitors.
The marble has long been stripped from his mausoleum, but three concentric outer walls, the widest 4.5m thick and the highest 15m tall, have stood the test of time, while an upper floor is now missing, leaving a surprisingly large open-air circular space inside where the horns and screeches of Rome's thundering traffic fade to an eerie silence.
Pillaged in 410 by Visigoths who scattered the emperors' ashes, the mausoleum was stripped to its original Roman masonry by Benito Mussolini to mark the 2000th anniversary of Augustus' birth in 1937.
- Observer