The real-life soap opera of Schapelle Corby's drugs conviction has gripped Australia for a decade. But as the former beauty student walks free from an Indonesian jail with a rumoured multimillion-dollar deal to tell her story, has public opinion finally turned against her? Billy Adams reports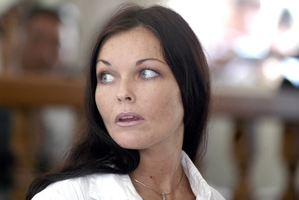 It's one of the longest-running reality television programmes, a crude hybrid of Big Brother, Survivor and I'm a Celebrity ... Get Me Out of Here!
Now in its 10th year, The Schapelle Show has sprung the ultimate eviction, with prize money reputedly in the millions.
Who can forget the climax to the raucous first season, when the star contestant was led into the high-security house? Unparalleled drama that stopped a nation.
If there was one criticism, it was of the judge who put her there. Linton Sirait's delivery was deadpan and dull - and it wasn't even in English.
Had it been Simon Cowell on the other hand ... "I don't mean to be rude," he would have began with a trademark flourish, "but I just don't believe your story. I find you guilty as charged. Send her down!"
Then there's the gallows humour. Heard the one about the woman who went to Schapelle Corby's beauty parlour? The sign on the door said "Back in 20".
It's the ultimate stamp of pop culture approval, worn like a badge of honour throughout the travails of the woman who, in another lifetime, was an anonymous Gold Coast beauty student.
In the frenzy that followed her release on parole this week, Australians might have felt entitled to ask: "Why all the fuss, and why is a convicted criminal being paid a fortune to tell her story?"
You'll find the answer - at least partly - in reality TV, which Wikipedia describes as a genre that documents unscripted situations and actual occurrences using a previously unknown cast. There's typically drama and conflict, and they tend to "make celebrities out of untalented people who do not deserve fame".
Does it matter that Corby is a drug smuggler, rather than a wannabe pop star or obese housewife trying to shed kilos?
Like all the best dramas, the subject (crime, talent competition, weight loss) is a device on which to project the tears and heartache that captivate viewers. The formula has produced arguably the most successful format in the history of the idiot box - cheap to make and massively profitable for networks laughing all the way to the bank. Tabloid TV programmes, supermarket magazines and radio shock jocks deal in the same stock in trade. After Corby was caught with a pillow case-sized bag of marijuana, they attached themselves to the accused like superglue.
Hers was a story of human tragedy and rivers of ratings gold. Emotions trumped logic and Australia's mass market media stirred the public anger.
Six months after Corby was jailed in 2005, media tycoon Kerry Packer provided a deathbed insight into cut-throat business cunning.
"I think she's probably guilty," he told Tim Costello, a Baptist minister who asked why his Nine Network had championed her innocence.
"Well, you've got to understand, the Australian public believes she is innocent and we've got to go with that."
Not just pandering to the mob, but whipping them up too. The ethical dilemmas pale when advertising dollars gained are measured in millions, as they were for the billionaire's network, which secured early exclusive access to the colourful Corby family.
The central character ticked all the boxes required to succeed in their pseudo-reality world.
In contrast to Lindy Chamberlain, who appeared cold, stoic and therefore suspicious, Corby delivered in spades for the cameras. She shook and broke down in tears. Her trauma appeared as raw as it did genuine. Millions watching back home felt the pain.
Corby also had sex appeal. Unlike Renae Lawrence, the only female among the Bali Nine heroin traffickers, those "piercing" blue eyes sat well on the pages of glossy women's mags.
"The truth [is] Schapelle Corby is a good-looking woman," then Foreign Minister Alexander Downer confided to the ABC this week. "And that's the basis of the huge, albeit brief, upsurge in support for her."
He said he wouldn't have made that admission when he was a politician, just as he didn't make public his view that, like Packer, he thought her guilty.
Where the discretion of the country's richest man was motivated by money, three separate Australian prime ministers asked the Indonesian President to show mercy.
They were driven chiefly by another key factor in Corby's appeal; not so much who she was or represented, but the type of people whose heartstrings she tugged.
The daughter of a coal-miner and fish 'n' chip owner generated extraordinary sympathy among battlers, the "ordinary Australians" so key in marginal seats that decide elections.
To some the Corbys appeared vulgar, and claims of drug use swirled. But to many they epitomised a typical blue-collar family thrust against unimaginable adversity.
When it comes to overseas travel, New Zealand remains the most popular destination for Australians, but Bali is next on the itinerary. More than 600,000 go there every year, making up a quarter of all visitors.
Yet the hedonistic paradise has prompted unease among visitors, even before Customs officers at Denpasar Airport pulled the cannabis from Corby's bodyboard bag in October 2004.
Memories of bombs that killed 202 people, including 88 Australians, were still raw. Many had heard stories about police planting drugs and demanding bribes. On an island where draconian drugs laws co-exist with their easy availability, it reinforces perceptions of widespread corruption.
It was in this context that a weeping Corby, confronted with the stash of hash, first beamed into Australian lounge rooms. Had she adopted the approach of model Michelle Leslie, who was nabbed with two Ecstasy tablets, she might have returned home long ago.
Leslie's team listened to advice on how to negotiate the legal system. They kept a low profile, working behind the scenes. After just three months their girl walked free. The Corbys chose to press the self-destruct button, embarking on a campaign that set in train the emotion-filled narrative for a decade-long soap opera, and forever stamped its star in the public consciousness.
All along Corby remained firmly in the spotlight. The open layout of Kerobokan Prison ensured she was found by the lenses of photographers and tourists who added her to Bali's list of must-see attractions.
A larger-than-life supporting cast - led by older sister Mercedes and mum Rosleigh Rose - provided plot twists aplenty, not to mention a bikini-clad photoshoot for a lads' mag. Added colour came from a series of bit-part characters, including her gun Jakarta lawyer Hotman Paris Hutapea, who is best remembered for denying claims he asked the Australian Government for A$500,000 to bribe Corby's appeal judges.
"So I'm not Mr Clean, but for this case temporarily I am clean," he said.
Before Hotman, came "white knight" Ron Bakir, a Gold Coast businessman who led the initial crusade to discredit not just the prosecution case, but the legal system in general. His lawyer friend Robin Tampoe later admitted concocting the allegation that the cannabis was planted by Australian airport baggage handlers involved in drug smuggling. It had been Corby's main defence.
Back home the public campaign had been wildly successful in drumming up support and xenophobia. At one point up to nine in 10 people believed in her innocence. There were calls for boycotts of Indonesia. Its consulate general received bullets in the post.
"The judges don't even speak English, mate" radio host Malcolm T. Elliott told one caller. "They're straight out of the trees if you excuse my expression."
But the strategy deeply offended the prosecutors and judges who would determine Corby's fate and sentence her to 20 years. Downer says trying to bully the Indonesians into submission was a spectacularly bad idea. "It was 180 degrees wrong," he said.
For the TV networks and magazines that are believed to have paid the family hundreds of thousands of dollars to date, it probably felt 100 per cent right. If there were qualms in continually stirring such a half-baked pot, no one was letting on.
This week the circus moved into overdrive. Broadcast live on TV just like the original verdict, viewers gawped at the frenzied scenes around Corby's release. A hundred years ago they might have called it a freak show.
Now holed-up in a luxury resort with her Seven Network paymasters, the parolee remains a pawn in a larger game dominated by vested commercial and political interests. Figures bandied around for the "tell-all" interview - between A$1 million [$1.1 million] and A$3 million depending on who's guessing - are truly eye-watering.
But how carefully will the family tread on territory that threatens to shift as quickly as the 36-year-old's fragile mental state? What hint will they take from a series of warnings by Indonesian officials, now under intense domestic and political pressure, not to speak publicly?
Deputy Justice Minister Denny Indrayana left little doubt when he reminded Corby of the consequences if her interview prompted community "unease". "If she causes unease, the parole must be revoked," he said.
Corby's rumoured seven-figure reward has also stirred emotions. Although legal opinion remains divided on the ability of authorities to seize payments under Proceeds of Crime legislation, politicians are once again tapping into changing public mood. One online poll also found 85 per cent of almost 60,000 voters thought she shouldn't be paid.
"It sends all the wrong messages on drugs for a convicted trafficker to be paid for her story," tweeted Federal Treasurer Joe Hockey.
Given the chequebook journalism that has driven the story to date, there's a whiff of hypocrisy to the sudden outbreak of confected outrage.
But Corby would do well to take heed. Australians think her sentence was too harsh but few now believe she is innocent. That's partly due to the book Sins of the Father by Eamonn Duff, who alleged her father, Mick Corby, was involved in a syndicate smuggling hydroponic marijuana on commercial flights to Bali.
Before his death from cancer in 2008 he denied involvement in his daughter's case. Mercedes is suing the book's publisher for defamation.
Duff wants Corby to sit down with veteran interviewer Mike Willesee and answer tough questions. But is that really in her interests, and does it give Seven the biggest bang for its millions of bucks?
Given her bizarre reality, the most appropriate and profitable place for them to get together might be on another of the network's shows - Dancing With the Stars.