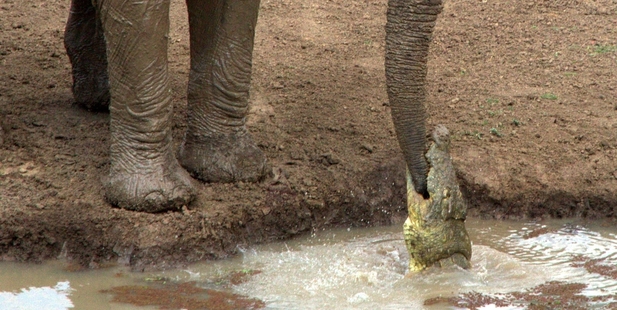 An over-ambitious crocodile gave a thirsty elephant an unwanted surprise at a Zambian national park.
Moments after stepping up to the watering-hole at South Luangwa National Park, the young elephant had its trunk snatched by a crocodile.
However, the crocodile was no match for the elephant, which managed to pull its trunk clear with no more than a few minor cuts.
The shots were captured by 62-year-old amateur photographer Ian Salisbury, general manager of nearby safari lodge Mfuwe Lodge.
Mr Salisbury told the New York Daily News that he was excited to witness such a rare event.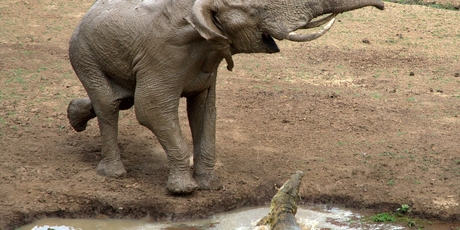 "One of our lodge guests had seen the crocodile earlier in the day try a similar attack on another elephant," he said."So camera in hand, I went to see if there might be a repeat performance."
The attack lasted only a few moments.
"Fortunately I had the camera pointing in the right direction," said Mr Salisbury. "Having spent 30 years in the African bush, I realise how lucky I was to catch the scene."
Mr Salisbury said the elephant appeared surprised to find the crocodile at its feet.
"It actually screamed and trumpeted very loudly and having shaken off the croc, it kind of blew its nose and fled rapidly into the bush along with other elephants - feeling rather chastened," he told the New York Daily News.
Mr Salisbury witnessed the same crocodile try to take down a buffalo a day earlier.
"For the croc, I think this has to be just the hunting instinct - there is no way in the world that a croc could ever pull an elephant of this size into the water."