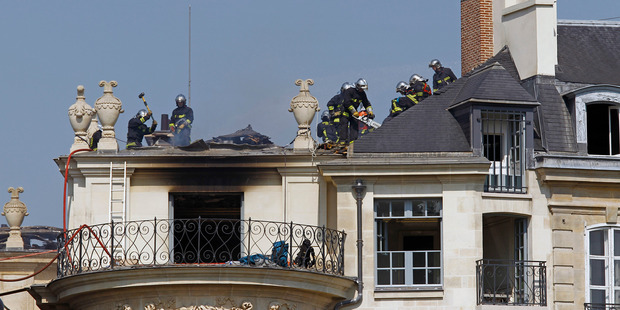 Fire has ravaged a Qatari-owned 17th-century mansion in the heart of Paris.
Although the spectacular blaze destroyed much of the roof of the Hotel Lambert on the Ile Saint Louis, 170 firefighters who battled throughout the night are thought to have saved some of the building's art treasures.
Amongst masterpieces known to have been destroyed are the murals painted in a bathing room in the 17th century by Eustache Le Sueur.
"This is a serious blow for the city's historical heritage," the Mayor of Paris, Bernard Delanoe, said when he visited the scene.
- Independent