Global power politics outweigh White House's desire to get tough with unhelpful Russia.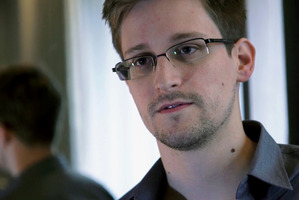 Edward Snowden, the United States intelligence whistleblower, could remain stuck in limbo in a Moscow airport for weeks or months.
Russian media reported a source "close to Mr Snowden" saying that he could be forced to stay in Russia indefinitely because US authorities had annulled his passport.
President Vladimir Putin said on Wednesday that the former CIA and National Security Agency technician was staying legally in the transit area of Sheremetyevo Airport after flying in on Monday from Hong Kong, where he leaked details of widespread surveillance by US security services of American citizens' emails and telephone calls.
There appeared little urgency over his departure. The Daily Telegraph and other media scoured Sheremetyevo's three southern terminals yesterday but airport staff, receptionists at a capsule hotel, policemen, Russian consular officials and passengers all claimed they had not seen the American.
It seemed likely the whistleblower was in a closed area of the airport and WikiLeaks, the organisation that has been supporting Snowden, said he was safe and well.
Snowden was originally booked to fly on from Moscow to Havana on Tuesday but was not seen on board.
Ecuador's Foreign Minister said yesterday that the South American country could take months to decide on an asylum application received from Snowden.
Putin said Snowden, 30, would not be extradited to the US but that the fugitive American should decide on his final port of call as soon as possible.
Meanwhile, Hong Kong defended its decision to allow the American to fly to Moscow, saying that paperwork from the United States demanding his arrest confused his middle name and lacked his passport number.
US federal prosecutors filed espionage charges against Snowden this month and politicians in Washington have criticised Russia and China for allegedly facilitating his escape.
The Kremlin gave no indication the American would be forced to leave Sheremetyevo Airport, despite exceeding a 24-hour limit for transit passengers without a Russian visa.