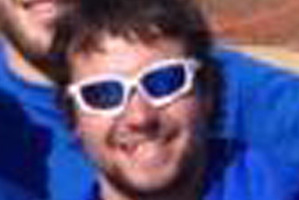 Aucklander Cam Rhodes has described a darkening sky, running from golf ball-sized hail and the sound of a "bomb exploding" as lightning caused a large electrical fire amid the chaos of Oklahoma's devastating tornadoes.
"At the time we were getting hail the size of golf balls coming down and then it went dark as if it was 8 o'clock at night and the sun was setting, it was extremely dark outside, everyone was running to get into shelter," the 19-year-old Oklahoma City University student told the Herald. "I heard a bang which was like the equivalent of a bomb going off and it was actually lightning striking one of our alternator boxes and that started a huge electrical fire."
Mr Rhodes, based just a 15-minute drive from one of the worst hit towns, Moore, said his American friends had lost loved ones.
"It just looks like someone has come through with a rolling pin and flattened everything out, it's disastrous."
The daughter of a university staff member was killed when the convenience store she was in collapsed, and students were keeping vigil outside her dormitory door.
"Emotions are running pretty high," he said.
Mr Rhodes, who rows for the university and studies sports science, hoped to help with the clean-up today. He is among 298 New Zealanders registered with the Ministry of Foreign Affairs and Trade as being in Oklahoma.
"Mfat has not received any information to indicate any New Zealanders have been affected by the tornadoes in Oklahoma or received any direct requests for assistance," said a spokesperson.
Greg McFadden, a Christchurch man living in Oklahoma, told 3 News he had a tornado shelter built under his home, where he and his wife hid.
"The rain was literally coming in sideways. I think there were 60 to 70mph (97 to 113km/h) winds where we were so we got a lot of hail."
Their home survived.