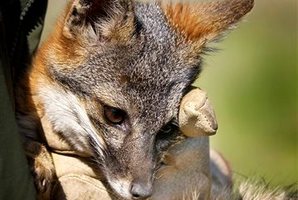 The rare and tiny island fox is on the verge of making a comeback from near-extinction on Santa Cruz Island, the largest of the Channel Islands off Southern California.
Biologists and other officials with the National Parks Service and The Nature Conservancy on Monday showcased their success at salvaging the island fox population, which had dropped to 70 animals less than a decade ago.
The rare type of fox is only found in the Channel Islands, a chain of eight islands, five of which form a national park.
Today there are 1,300 foxes on Santa Cruz Island.
To boost the fox population, biologists removed golden eagles that ate them and killed off feral pigs that attracted the eagles there as an easy food source.
- AP