Police under fire after being forced to reveal true number of very young victims.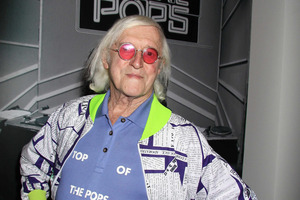 Jimmy Savile sexually assaulted four children when they were aged just 5 - three more than police had previously claimed, it has been revealed.
He abused the children between 1962 and 1976 in West Yorkshire, where he had a home in Leeds.
It is claimed the disclosure takes his offending to a new level, but doubts have also been raised over the conduct of West Yorkshire Police, who admitted Savile had four 5-year-old victims only after repeated questioning.
In a 59-page report on its dealings with the serial paedophile published last week the police suggested there was one victim of that age.
One MP said the force's account of events was unravelling. West Yorkshire Police was already facing serious criticism of its report, described by one critic as a whitewash.
The report, written by Detective Chief Superintendent David Knopwood, said "the youngest victim was 5 years old at the time of the offence", three years younger than recorded by a previous joint investigation by the NSPCC and Scotland Yard.
When reporters asked for more information yesterday, the force said no more details could be disclosed because the inquiry was still open. West Yorkshire later conceded that four of Savile's victims were aged 5. It said two victims had come forward in December and two this year.
January's joint Scotland Yard-NSPCC report, published after an inquiry that began in October, had said the youngest victim was aged 8.
Alan Collins, a lawyer acting for 43 of Savile's victims, said: "The report is pathetic. They haven't been open about the number of victims aged 5. It ... takes it to a new level."
Officers cleared
Savile fronted crime prevention campaigns and attended West Yorkshire police events. Eight officers visited his penthouse - four regularly - as members of his Friday Morning Club.
But the report found no evidence he was protected from arrest or prosecution as a result and also cleared officers in the Friday Morning Club of any "impropriety or misconduct".