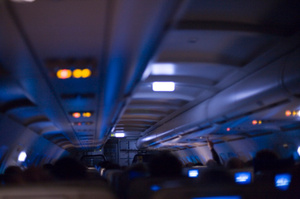 A man is facing criminal charges after allegedly slapping a crying baby in the face on a flight in the United States.
Joe Hundley has been charged with assault following the incident on a flight to Atlanta.
The mother of 19-month-old baby Jonah, says the child began crying after a change in altitude.
Newstalk ZB US correspondent Richard Arnold says things escalated from there.
"He says this passenger sitting next to her told her to 'shut that baby up', using a racial slur, and then slapped the child.
"The mother says he reeked of alcohol and drank double vodkas during the flight."
Richard Arnold says 60-year-old Hundley is pleading not guilty, as he only asked the mother to keep the child quiet.