Thousands protest as Newman's measures upset mining firms, federal Govt and unions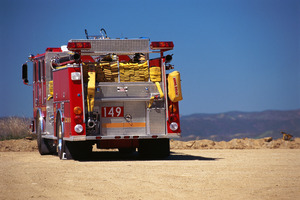 Queensland Premier Campbell Newman has laid down a series of gauntlets that have opened confrontations with the federal Government, miners, unions, health workers and teachers.
Thousands yesterday protested at the axing of 14,000 public servants and cuts to services announced in Newman's first Budget on Tuesday.
In Canberra, the federal Opposition was also feeling the impact, with increased Queensland mining royalties undermining its attack on Prime Minister Julia Gillard's mining tax and adding to discomfort from education cuts in New South Wales.
Federal Labor has already turned Queensland's slash-and-burn budget against Opposition Leader Tony Abbott, warning that Newman's cuts were just a forerunner of what to expect from a Coalition Government. "This is what Liberals do," Treasurer Wayne Swan told Parliament. "They take the axe to health and education."
How the Queensland Budget plays out in the next federal election has yet to be seen, with voter anger against Newman so far not reflected in the standing of his Liberal National Party Government, which crushed Labor in March. Polls show the LNP continues to hold a huge lead over Labor.
Voter anger also continues to rage against Gillard and history suggests that state issues will not turn voters back to the Government.
But Newman faces real problems. While his Budget won backing from business and sectors such as agriculture and the accommodation industry, others were wary of the future. The Local Government Association warned that while there were some gains, "enough is enough".
Public servants were joined by about 30 other unions protesting against Budget cuts.
Widespread anger is also expected at the loss of about 100 officers and administration staff from the state's Rural Fire Service before what is expected to be a dangerous summer.
Queensland will have problems absorbing the scale of job losses, with jobs growth at its lowest in two decades and only 15,000 expected to be created in the next 12 months.
Coal mining, a key driver of the state economy, will not be able to help. BHP Billiton and Xstrata this week announced the closure of one mine and the loss of almost 1000 jobs, and the sector lashed out at the decision to increase royalties.