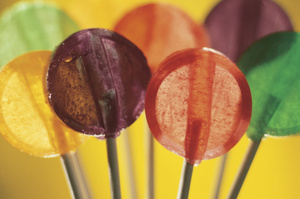 The Sydney City Council is considering a raft of measures to counter the alcohol-fuelled chaos plaguing Kings Cross, including giving patrons free lollipops.
Earlier this month, 18-year-old Thomas Kelly died after he was punched in an unprovoked attack from a stranger in the popular partying spot.
The incident has sparked calls for licensing restrictions, more CCTV cameras, and more police on the street.
According to Sydney's Daily Telegraph, documents show the council wants late-night venues to stop serving alcohol an hour before closing, and giving patrons leaving after 2am lollies as part of "dispersal plans".
"One interesting measure used by a pub in England was to give free lollipops to patrons as they left because they were less likely to make noise while they were eating a lollipop," the documents state.
The council is looking to work with venues and the New South Wales Government to introduce the "wind-down hour as a standard practice, where alcohol is not served, lights are made brighter and music slows down".
However a council spokeswoman told the Daily Telegraph the wind-down hours would not be enforced on venues.
- Herald Online staff