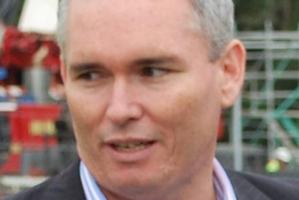 The Nine Network's A Current Affair (ACA) denies paying A$60,000 to a former prostitute who it says has provided new evidence on embattled Australian Federal MP Craig Thomson.
Executive producer Grant Williams says he has a statutory declaration from the woman, who was working in Sydney during the mid-2000s.
"There is a statutory declaration that has been completed by a former prostitute,'' he told Macquarie Radio.
Mr Thomson has told News Ltd the former prostitute had been paid A$60,000 for the interview and accused the program of "grubby checkbook journalism''.
But Mr Williams denied paying anyone for the interview.
"At this stage of the game I can categorically state we haven't paid anyone and we haven't broadcast anything, but we have recorded an interview and we have taken a stat dec,'' he said.
He also said he travelled to Canberra on Wednesday to show the suspended Labor MP footage of his interview with the woman, but Mr Thomson declined to watch it.
"I can't be fairer than that,'' Mr Williams said.
"You can't be further away from grubby journalism by going through the front door and showing the bloke point blank what you've got on him.''
Allegations of wrongdoing
Wellington-born Mr Thomson faces allegations that he misused funds while national secretary of the Health Services Union before entering Parliament.
The allegations, detailed in a 1100-page report presented to the Senate after a four-year investigation by industrial watchdog Fair Work Australia, claim Thomson misused more than A$400,000 ($520,000) of union money on prostitutes, travel and other expenses, and funding for his campaign for Parliament.
Mr Thomson has told News Ltd that the producer of ACA spent 90 minutes in his parliamentary office yesterday to seek his response to the claims from the anonymous prostitute.
News Ltd says it's understood the prostitute was paid $60,000 for the interview.
Mr Thomson said he was told the woman had identified him from a photo and said he had refused an offer to view a DVD of the interview.
"They said they have got the tape if you want to see it. I asked them if they paid for the interview and they said 'yes','' Mr Thomson was quoted as saying.
He said: "To buy a story from a prostitute is chequebook journalism at its worst.
"Who is going to take this seriously when they pay a prostitute money?
"It has absolutely no credibility.''
The programme's producer, Grant Williams, has not made any comment about the planned expose or when it might be broadcast.
News Ltd says it understands the programme may not be aired until next week.
Mr Thomson also claimed ACA had offered to pay his wife "a substantial amount of money for an interview''.
A Fair Work Australia report says Mr Thomson, who was HSU national secretary from 2002 until his election as a Labor MP in 2007, misused members' funds for escorts, lavish meals and electioneering.
The MP, who is suspended from the ALP caucus, denies the allegations.
The parliamentary privileges committee is charged with examining whether Mr Thomson misled parliament when he addressed the allegations on Monday.
The committee met for the first time on the matter last night.
It could decide to call witnesses, including current Health Services Union (HSU) officials and an industrial investigator, to test Mr Thomson's statement.