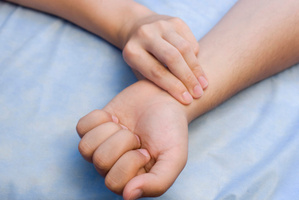 Police in Queensland will this week be asked to launch a murder investigation into claims a doctor killed patients.
Former independent Queensland MP Rob Messenger gave taped interviews of a former colleague of the doctor to media and the Crime and Misconduct Commission (CMC).
On the tape, the whistleblower doctor accuses his former colleague of at least two killings.
One of the incidents involved oxygen being turned down on a patient on life support, which prematurely killed the woman against her wishes.
On another occasion, a surgeon had to restrain the doctor for 15 minutes to stop him from hurting a patient.
"He was prepared to kill people if it saved his authority from being questioned," the doctor said in the recording.
Health Minister Lawrence Springborg said that the doctor was still employed by Queensland Health but had been separated from patients.
"I have written to the Australian Health Professionals Registration Authority asking that the body consider suspending his practising certificate as a matter of urgency," he told AAP in a statement.
The doctor recorded in the taped interview said it had been recorded against his wishes by Mr Messenger and given to the media without his consent.
He said he trusted the CMC to examine the issue and didn't believe a trial by media would help the cause.
He said Mr Messenger was using his evidence in an attempt to gain publicity for re-election and a new company to help corporations deal with whistleblowing matters.
Mr Messenger admitted to AAP that the tape was recorded secretly but said it was legal.
He said it was his duty to publicise the issue as it would save lives.
"I am sick and tired of running across medical professionals who will tell you ... that their colleagues are murdering patients over a number of years and then crying foul when you use those conversations to try and protect the public," he said.
Mr Messenger wants a royal commission into the case and will make complaints of murder this week if a criminal investigation is not launched today.
- AAP