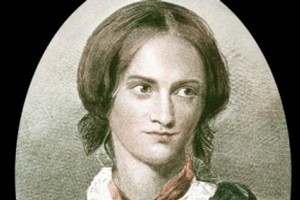 Their books and poems - even their paintings - evoke the wild beauty that surrounded them at their remote parsonage home.
Yet although the Bronte sisters could conjure the elemental splendour of the Yorkshire moors with their pens and brushes, it seems they were sadly lacking when it came to cultivating nature on the small plot outside their home.
Research carried out while creating a special Bronte-themed garden for this summer's Chelsea Flower Show has unearthed evidence of the sisters' surprising lack of green-fingered talent.
Researchers at the Bronte Parsonage Museum at Haworth, West Yorkshire, discovered repeated references to the women's horticultural failings.
Among them was one from Charlotte's close friend Emily Nussey, who described Haworth in 1871: "The garden, which was nearly all grass, and possessed only a few stunted thorns and shrubs, and a few currant bushes which Emily and Anne treasured as their own bit of fruit garden."
Charlotte's celebrated chronicler Elizabeth Gaskell describes the "great change" endured by the author when she moved to Haworth, "a place where neither flowers nor vegetables would flourish and where a tree of even moderate dimensions might be hunted far and wide".
Tracy Foster, who is designing The Brontes' Yorkshire Garden, said the windswept Pennine conditions were very challenging for both people and plants and "maybe they were just too busy producing great literary works to be great gardeners".
- Independent