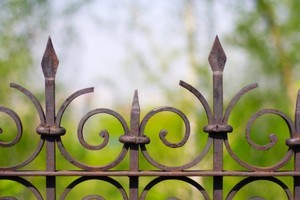 A man who became impaled on a stake after falling from a rock pulled it out and dragged himself 50m to get help.
Paramedics in Melbourne likened the 45-year-old man to Man Vs Wild English adventurer Bear Grylls for his feat in the northwest of the city on Monday night.
He had been at the Brimbank Scenic Lookout when he fell from a rock and landed on a metal picket.
After fainting from the pain, he pulled the picket from his leg and spent 90 minutes dragging himself up a 50m embankment.
"He's certainly shown some Bear Grylls characteristics in removing himself from a very difficult situation," paramedic Louise Wylie said.
The man had some first-aid training and had good knowledge of what he was up against, Ms Wylie said.
Paramedic Cate Jones said paramedics arrived at the lookout at Keilor East after 7pm (9pm NZT) to find the man pale and in severe pain with extensive bleeding.
"The man told us there was still daylight when he fell about 2m from a rock, and landed on a metal star picket," she said.
"He believes he initially fainted due to the pain, and when he woke his leg was still on the star picket.
"The man used his belt as a tourniquet and then pulled the picket from his leg.
"The man didn't have his phone with him so he had to drag himself back to the car park which took about 1-1/2 hours."
The man was taken to the Royal Melbourne Hospital in a stable condition.
- AAP