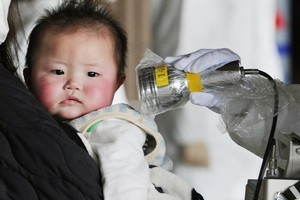 Human rights, like any successful movement, has its detractors, and its fair share of myths, misconceptions and deliberate misrepresentations. But none more bizarre than those which appeared in the column by Mirko Bagaric last week (Suicide mission exposes human rights nonsense).
For the many thousands around the world who work for human rights, as advocates, practitioners and, yes, theorists and academics, as well as for many thousands more who benefit from their dedication, "human rights" is shorthand for a nexus of human rights and obligations, within a web of community commitment and concern.
How could it be otherwise? No individual can exist in isolation, as your correspondent rightly states and as the events of the last few weeks, here in our own country and abroad, have amply shown.
The United Nations Charter of 1945 and the following Universal Declaration of Human Rights (1948), fashioned in the aftermath of the atrocities perpetrated on individuals and communities in World War II, emphasised "the dignity and worth of the human person", the rights of individual human beings to be free from war, torture and exploitation.
Also their right to enjoy a reasonable standard of living - in work, education, social security, healthcare and access to shelter, food and water; to live "life in larger freedom", as the UN Charter has it. These rights attach to individuals but more often than not they are enjoyed within a group, as the Declaration on the Rights of Indigenous Peoples, which New Zealand has recently endorsed, demonstrates. The responsibility for their delivery lies with the state and with many other players: employers, companies, other individuals.
These rights are not usually claimed by aggressive individuals, putting down others in ruthless competition. They are frequently claimed by groups, such as a trade union or an underprivileged minority, empowered by the very concept of human entitlement; or by advocates on behalf of others - of children, for example. Two recent cases in New Zealand illustrate this: the Child Poverty Action Group's efforts on behalf of the children of beneficiaries and the case of the parents who are the carers of disabled children.
Human rights are not just a theoretical construct created by academics with nothing better to do. Like any good theory, human rights are tested in practice, or originate in practice and then are subject to a recurring praxis where theory and practice reinforce each other.
The goal surely is for all humans to flourish and especially for the most vulnerable in our society. If we are looking, as New Zealanders traditionally aspire to do, for a fair deal for all, then human rights provide an underlying structure in the law and legal, policy and institutional tools to achieve that.
And, of course, human rights clash: almost all difficult decisions facing human rights advocates are about equally valid, but competing, claims. The right to free speech comes up against restrictions on inciting racial hatred. The interests of an employer against the rights of a worker to exercise freedom of religious conviction; the right not to be discriminated against beside the needs of the most vulnerable.
Choices and compromises must be made here, as in all areas of law and life, all the time.
Whether ends ever justify means is a somewhat larger philosophical or theological question than can be addressed here. In any case, it simply does not arise in the circumstances which your correspondent refers to, the sacrificial dedication of the workers at the Japanese nuclear facility who have remained at their posts.
The end here is indeed the common good, the survival of the wider population. But the means need no justification.
These workers have voluntarily surrendered their rights, to a safe workplace, indeed possibly to life itself, for that greater good. There is a vast difference between having a right taken away, or not having it recognised in the first place, and choosing not to exercise it.
What human rights advocate would step in to override such a decision, where ends and means combine to a common aim?
Emerging from the moral chaos and human breakdown of the mid-20th century, the human rights system has a strong moral dimension. It does not necessarily lead to sacrifice for the common good, such as we see here in the actions of these Japanese workers.
But it is completely compatible with their decision - and it can and does provide tools and a framework, for those who strive to live a moral, truly human life and seek common good in the 21st century.
-
Margaret Bedggood is honorary Professor of Law, University of Waikato. Also former chief commissioner of the NZ Human Rights Commission.
The Human Rights Foundation's book Law into Action: Economic, Social and Cultural Rights in Aotearoa New Zealand, has just been published by Thomson-Reuters.