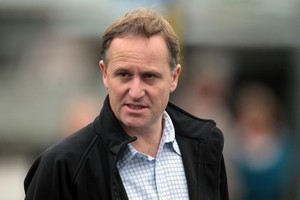 The Government is considering a range of measures to assist in flood-ravaged Queensland.
Prime Minister John Key, who was due to speak with Australian Prime Minister Julia Gillard at 5.30pm, announced the Government's response to the crisis this afternoon.
The offer includes another Civil Defence team of specialists, likely to be another team of 15, to leave within days. New Zealand already has one team of 15 assisting in Queensland.
In addition, a team of up to 60 fire service personnel - including the urban search and rescue team - is also being considered, as well as a team from the Defence Force that could number in the hundreds, including engineers, search and rescue and divers.
Mr Key said the Government was likely to put up some financial assistance but discussions over the amount were likely to take place next week.
He had received no advice on whether any of the 90 people missing in the Queensland floods were Kiwis.
Mr Key said there had been no loss of life or serious injury to any New Zealander, but given the scale of the disaster and the number of New Zealanders in Queensland, "we can't rule that out".
He sent his heartfelt condolences to those who had lost loved ones, saying New Zealand had experienced similar circumstances with the Pike River mine disaster.
He also said Queensland had offered assistance during the Pike River disaster and it was only right to reciprocate that offer of help.
New Zealanders trying to get in touch with loved ones in Queensland should try to contact them directly, but for consulate assistance could call 0800 432 111.
Mr Key said five people had been found with the aid of consulate assistance so far.