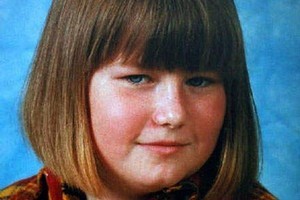 Natascha Kampusch, the Austrian girl imprisoned for eight years and systematically tortured after being kidnapped at the age of 10, has revealed shocking details of her ordeal for the first time.
In her book, 3096 Days, she tells how she was kept in a "hermetically sealed" dungeon, beaten "black and blue", forced to sleep manacled to her captor and tried killing herself because she saw it as the only escape.
She disappeared on her way to school in 1998 and only escaped from Wolfgang Priklopil, a communications technician, in August 2006. She distracted him with the noise of a vacuum cleaner as he took a phone call, then ran to a nearby house. Priklopil, 44, committed suicide while on the run by jumping in front of a train.
Bizarrely, Kampusch, who is now 22 and presents a talk show on Austrian television, marked her tormentor's death by saying she was in mourning because in a macabre way he had become "part of my life".
In extracts from her book, published in the Daily Mail, she describes the first time she saw the man who would steal her childhood.
"He had blue eyes, and his gaze was strangely empty; he seemed lost and very vulnerable," she writes.
She recalls that she had only recently been allowed to walk to school by herself in the town of Donaustadt and still felt the force of her mother's warnings not to talk to strangers.
Recalling her capture as "a choreography of terror" - as Priklopil grabbed her by her waist and threw her into his white delivery van - she attempts to remember her first reaction as she was driven away to be incarcerated in the tiny cellar beneath the garage of Priklopil's Vienna home.
"Did I scream? I don't think so. Yet everything inside me was one single scream. It pushed upwards and became lodged far down in my throat. Did I fight back? I must have, because the next day I had a black eye. I remember only a feeling of paralysing helplessness.
"The whole thing had taken just a few seconds. But the moment the van door closed behind me, I was well aware of the fact that I'd just been kidnapped - and would probably die."
Although Priklopil at first appeared relatively considerate, even asking what she needed "as if I were staying the night at a hotel", he gradually became violent and sexually abusive. After a year, he forced her to choose a new name in an attempt to diminish her sense of identity; she chose Bibiane.
She writes that he forced her to call him "My Lord" or "Maestro", and told her, "You're no longer Natascha. Now you belong to me."
The once-healthy teenager dropped to less than 40kg and she was forced to carry out tasks for him in his garden without underwear. She began recording the beatings - at times up to 200 a week - in notebooks she still keeps today. She says he beat her so badly he broke bones.
"He hated it when the pain made me cry. Then he'd grab me by the throat, drag me to the sink, push my head underwater and squeeze my windpipe until I almost lost consciousness. I also vividly remember the snapping sound in my vertebrae when Priklopil struck my head repeatedly with his fist."
Kampusch says she began to seriously consider suicide as her only escape when she heard the author of a book about missing persons speaking on the radio about her disappearance.
"At 14, I'd tried several times to strangle myself with articles of clothing. At 15, I tried to slit my wrists with a large sewing needle," she recalls. "This time, I piled paper and toilet rolls on to my hot plate. The dungeon would fill with smoke and I'd gently drift away, out of a life that was no longer my own.
"When the acrid smoke reached my lungs, I inhaled deeply. But then I began to cough and the will to survive kicked in. I held my pillow in front of my mouth and threw wet clothes on top of the blistering paper. The next morning, the dungeon still smelled like a smokehouse.
"When Priklopil came in, he yanked me out of bed. How dare I try to escape him! His face revealed a mixture of anger and fear. Fear that I could ruin everything."
Kampusch writes about the trauma of lacking human contact.
"I was still a child, and I needed the consolation of touch. So, after a few months underground, I asked my kidnapper to embrace me.
"It was difficult. I went into a claustrophobic panic when he held me too tight. After several attempts, though, we managed to find a way - not too close, not too tight, and yet tight enough so that I could imagine feeling a loving, caring touch."
She also tells how Priklopil forced her to share his bed.
"When I was 14, I spent the night above ground for the first time. I lay stiff with fright on his bed as he lay down next to me and tied my wrists to his with plastic cuffs. I wasn't allowed to make a sound.
"As I felt his breath on the back of my neck, I tried to move as little as possible.
"My back, which had been beaten black and blue, hurt so much that I couldn't lie on it, and the cuffs cut into my skin.
"But when he manacled me to him on those many nights, it wasn't about sex. The man who'd beat me and locked me in the cellar had something else in mind: he simply wanted something to cuddle."