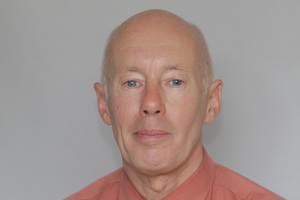 It's the last lap of the election marathon ... just two days to go to the finish line, and fatigue is surely setting in.
The candidates have been round the bridges, round the houses - hopefully none have gone round the bend.
It has been an election campaign with its share of sub-plots. There have been claims and counter-claims, myths and myth-busters, a bit of mild abuse and Facebook pages with more "likes" than you could shake a stick at.
And then there are the billboards and hoardings ... all those bright-eyed, bushy-tailed features beaming back at you.
Is it fair that council candidates get to look 10 years younger and 10kg lighter in their photos?
Tomorrow, the Chronicle will publish the results of its mayoral poll, having spent the past week asking voters who will be getting their tick to lead Wanganui for the next three years.
The contrasting personalities and styles of incumbent Annette Main and former mayor Michael Laws are the main protagonists; Ray Stevens is Harry Lime.
And on Saturday, the results will come through and Wanganui will have a new team to tackle its many challenges.
Or will it? Maybe it will largely be the old team but with a new mandate.
With all due respect to the senior professionals who have served their time diligently around the council table (and certainly you need a few wise old heads in there), it would be nice to see a sizeable bunch of newbies, energetic and eager and not too set in their ways.
The council needs some fresh blood and some younger perspectives. All will soon be revealed.
The Chronicle has striven to cover these elections thoroughly and fairly - and will do so again over the weekend and in our election special on Monday.
And, finally, if you haven't voted yet, get along to the council offices in Guyton St sharpish.