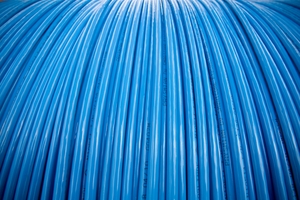 Maori have embraced the internet and the worldwide web wholeheartedly since its development in the 1980s.
It has opened the world of communication for us all during times when our families are spread far and wide around the globe. It has given us the ability to have hui at a moment's notice and to link in to tangihanga when we are on the other side of the world.
Iwi and hapu members can connect to their marae on the internet and most iwi now have their own websites with Maori domain names. Kura can now have lessons via video conferencing with specialist teachers from other regions. We can send photographs, videos and documents around the world at a push of a button.
We can talk face to face with each other without being in the same room or even the same country. It has allowed Maori organisations and businesses to access information and communicate in a timely way.
The internet has enabled us to operate and live as Maori, reconnecting with our whanau no matter where we live or work. However, issues like landline access, lower incomes and poorer educational achievement have meant Maori have had less access to the internet and to opportunities for work in the information technology industry.
Census data tell us that in 2001 25.3 per cent of Maori had internet access at home, compared to 45.5 per cent of Pakeha. By 2006 Maori internet access at home had grown to 45.5 per cent, but other New Zealanders' internet access at home had jumped to 70.4 per cent. More needs to be done to close these disparities and ensure Maori have equal access to this technology. The Maori Party does not think the Government's latest proposals to inflate the price of copper broadband will ensure better access for Maori and rural communities.
Ultra-fast broadband via fibre-optic cabling is the ultimate goal for all our communities - and there is huge expectation that it will be made available to everyone at an affordable price. The latest fibre-optic cables being rolled out can deliver large amounts of data faster than copper cables. However, the reality for most rural communities, many of which are Maori, is that they will not be able to access fibre-optic cabling broadband.
Currently more than 90 per cent of the country depends on copper cabling to deliver broadband services.
So we were alarmed at proposals set out in the Governments discussion document Review of the Telecommunications Act 2001 that suggests inflating wholesale copper pricing during the transition period from copper to fibre. Rural users, many of whom are Maori, have no choice but to remain on copper cabling.
We understand about 70 per cent of households will not be using the new fibre network in 2020 - and 25 per cent of households will never have access to it. They will be paying an inflated price for what will not be the most efficient broadband services, effectively subsidising those who live in the urban areas and who will have access to fibre cabling.
We support the Coalition for Fair Internet Pricing and others who are calling for the Government to stay out of the regulating of the price of copper and leave it to the independent Commerce Commission.
Chorus has been paid $900million by the Government to roll out the fibre broadband services and could potentially get another $600million if the Government artificially inflates the price of copper.
We don't agree with this. Chorus should just get on and do the job it has been contracted to do.