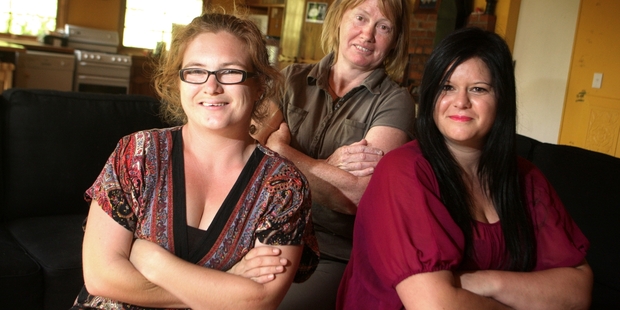 Ditch the television set and get a life - that is the message from three Wanganui friends who have given up the box for good.
In a growing national trend, more and more New Zealanders seem to be switching off from the small screen.
Durie Hill mother of three Stefanie Goodman, 27, said she had always lived in a house with a TV and it had ruled her life before she decided to switch off for good in September.
"It ruins your natural ability to communicate," she said.
"The kids are more creative and I have more time at night now."
Ms Goodman said she used to be a telly-watching addict and now had more time for her children and hobbies.
"Night-times were really hard at first ... I was like what do we do?" she said. "It was just the silence that really got me, but now I really love it."
She was now more engaged in her children's lives and they did more together as a family.
When asked if she would ever buy another TV, Ms Goodman said to ask her again in a few months. She still owned a broken television set which she left in her living room as something the couch could face.
Wendy Winchcombe, 51, a Wanganui Girls' College hostel supervisor, said she had been raised in a rural area so did not watch TV until she was 12.
"When I left home at 16, I decided that I preferred to have my own thoughts," she said.
"You say to somebody that they could have an extra four or five hours in the day, but they just don't realise. In summer it doesn't get dark until 8pm or 9pm - you could be out in the garden." In summer she turned her furniture to face outside and in winter it faced the fireplace.
She did not miss the news on television as she would find out about important events at some point.
Sharla May, 32, who works in advertising, said she gave up TV after the break-up of a relationship in July.
"It ruled our lives, it became this thing that I hated," she said. "So when we broke up it was kind of a rebellious thing."
She also now had more time for hobbies, including gardening, fishing and socialising. "It is hard, though, when you don't have it at first."
Ms May recently house-sat a friend's home where they had Sky TV installed. "I turned it on in the morning and it was trash - it was the show Teen Mum," she said. "I ended up sitting there all day and watching TV, it was a complete waste of a day."
All three would advise anybody who was thinking of ditching the box to try going without for a week and see how it went.