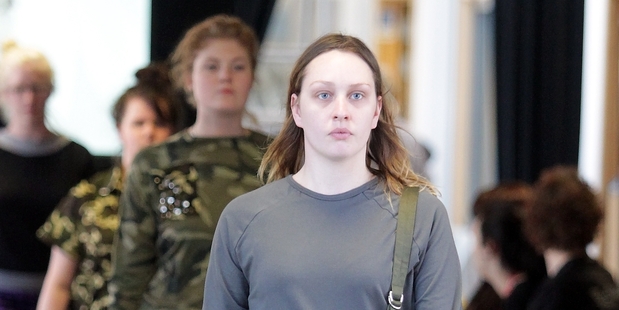 Butterflies, military uniforms, Celtic goddesses, denim - and more - were due to be let loose at Whanganui UCOL's School of Fashion show last night.
The show, Unleashed, was at the UCOL Atrium for the first time. Fashion programme co-ordinator Junette Ward said every student at the school had at least one item in the show.
"We had the third year Bachelor of Fashion students who showed off their individual style and aesthetic with a five-piece collection each, right through to Certificate in Fashion students who have just one garment each," Mrs Ward said.
She said the Graduate Diploma in Fashion students showed three-piece collections which, along with the collections of the third year students, were designed, developed and refined over the past year.
Mrs Ward said second year Bachelor of Fashion students showcased their work in the categories of Cult Couture, Manawatu Knitting Mills and Cutting Edge, while first year Bachelor of Fashion students presented their take on The Dress.
Experienced Auckland pattern-maker John Kite was the guest speaker at the event.
UCOL students modelled, and the models' hair was styled and make-up applied by students studying towards hair and beauty programmes.
About 350 people were expected to attend the show.
It was the first time the show used the Atrium and Mrs Ward said it was an ideal space for a fashion show.