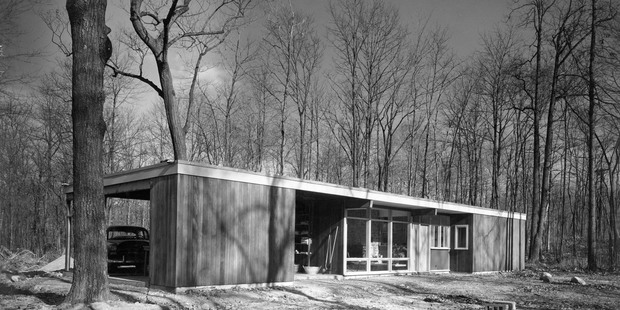 Peter Gossel's new book, Prefab Houses ($130, Taschen, distributed by New Holland), covers the history of prefabricated dwellings from around the globe, dating from the 1830s. Featuring stunning architecture, including one-off houses by well-known architects, and simple homes designed for everyday living. Ph (09) 481 0444.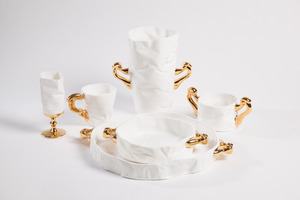 Julie Collis of Collis Studios is exhibiting her latest collection, Royal, at Masterworks Gallery from this week. Collis has played with crumpled paper and plastic shapes, with the delicate bone china pieces then ironically embellished with gold lustre fine china handles. The exhibition runs until August 13, with pieces from the collection available to buy from $65. Ph (09) 378 1256.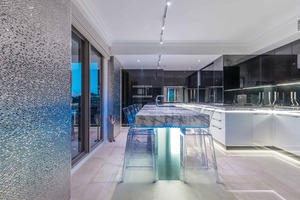 Internationally recognised kitchen designer Mal Corboy has married his love of design (including his signature colour pops) and cuisine in Mal Corboy Kitchens.
This new book showcases his award-winning kitchens beside recipes from chef Simon Gault - whose Corboy-designed kitchen features in the book - and other Nourish Group chefs from the likes of Fish, Jervois Road Steakhouse and Shed 5. $60 from selected bookstores including Cook The Books and Arcadia or malcorboy.com.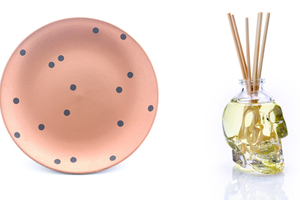 Collected and Ashley & Co have combined talents on a glass skull diffuser, featuring Collected's LeeAnn Yare's favourite scent, white lilies and pressed wild ginger. $49, available mid-August exclusively from Collected at The Bloc. Pre-order from collected.co.nz.
Adorn your walls with a gorgeous hand-painted plate by Lee Sinclair of Cloud Nine Creative. Stand alone or pair with other plates from her collection. Copper Spots plate, $45, from themarketnz.com.