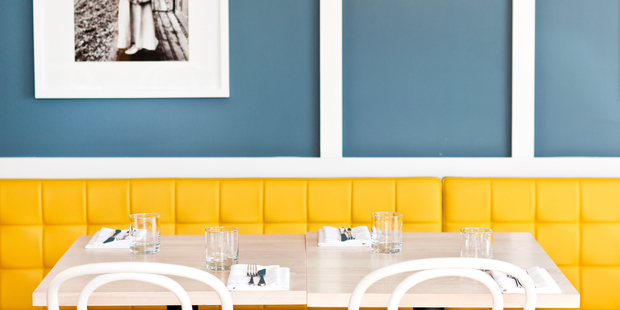 I sat beside someone at lunch yesterday whose mother is great friends with Manolo Blahnik. This is the kind of line I wish these columns started with more often.
Manolo sends handwritten letters twice a week to this woman's mother. He finds the English town of Bath enchanting. He is a sweetie, from the sound of it. This woman I had lunch beside turned out to be one also. We started out making conversation about the weather and by the end of the afternoon she was telling me the best places to find Oscar de la Renta dresses for a tenner. (It's Century 21 in New York, but don't tell anyone.)
My companion found this out because she used to be a columnist for that hilarious English magazine Cheap Date. You may have heard of it - they had cartoon willies giving style advice, and a teenage Chloe Sevigny modelling for them back in the early 2000s.
The column was called Lady Snit's Style Tips, which will definitely be the title of one of my novels. The aim was to get as many bargains on the page as possible.
To this end, Lady Snit became friends with all the outlet shop girls. That's how she got hold of the Oscar de La Rentas.
"One of them was my wedding dress - my first marriage," she said fondly.
Then she told me a story about working at Christian Dior and getting Harvey Weinstein to throw a party for an eyeliner they were launching. By which point I was looking for my own eyeliner, or a lip pencil, or anything to write this stuff down with.
There was something about a party at Edward Graydon Carters' and praise for Tamara Mellon, who is apparently 'lovely' - although Manolo is not a fan of Jimmy Choos from the sounds of it - and a few other gems I've unfortunately forgotten.
By the time the coffee came my head was spinning. They're the rarest of all breeds, those people who become more interesting the more you speak to them. Most of us prove the inverse to be true, unfortunately. But this woman was a top notch specimen.
She made my day, and she taught me a lesson. When I met her, she had her three kids with her. Immediately on being introduced, I wrote off our conversation prospects because she was with her children. I've got to stop doing that. The truth is, I don't like the competition. I have a weakness for a fully engaged listener when I am speaking, and it's hard to hold a parent's attention when the children need them.
The irony of this is not lost on me; there's nothing more childish than being an attention seeker. But all the same, I tend to gravitate towards the child-free end of the room whenever I'm mingling. Yesterday was a good lesson in being less prejudiced towards people dining en famille, however.
Thanks to that fabulous woman for showing me it's possible to referee your kids at lunch while simultaneously being hilarious. And here's to my taking a leaf out of Manolo's book and being friendlier to mothers in general.
- VIVA